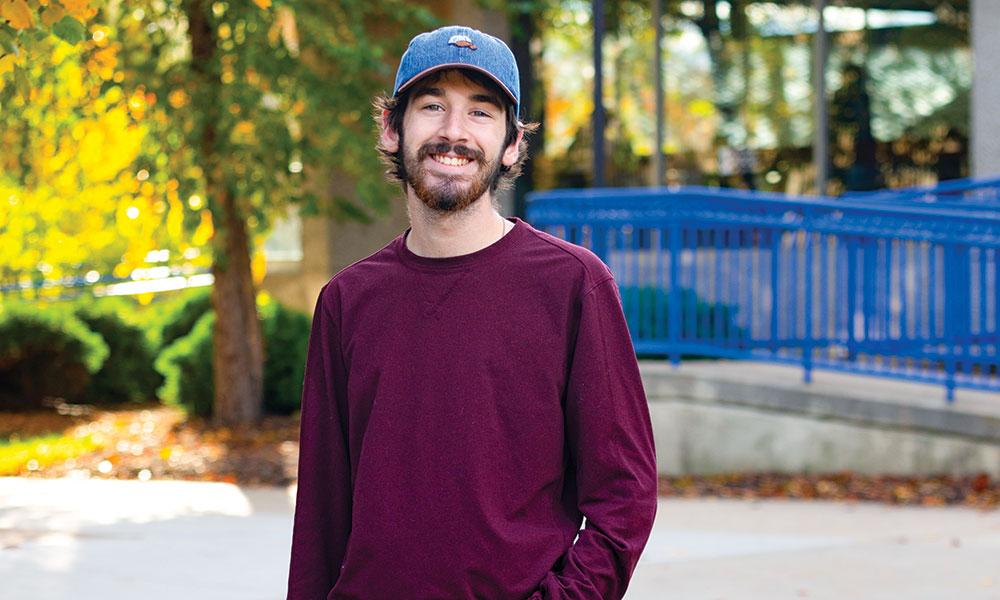 ---
Sam Lives Out His Faith on Campus
Sam Webb is a member of St. Anthony of Padua Parish in Hillsdale and a junior at Grand Valley State University studying mathematics and computer science. FAITH asked him about his involvement in campus ministry.
On joining Laker Catholics
I wanted to find an encouraging Catholic community to continue my faith after high school. After talking to some of the members, I found they were very welcoming and very fun!
What it offers
Adoration, service opportunities, men and women's groups, Bible study, weekly meetings that often include a speaker on different topics, a retreat each semester, there's just so much. Even just having daily Mass with each other is a wonderful gift and it really helps you get closer with others.
Best part of being Catholic
I think the great peace it gives, which is in itself twofold. On one hand, you have this peace with the knowledge that you have found this truth in [Jesus] and this love that is boundless and both knowable by his Incarnation, and unknowable by the breadth of the theology. While on the other hand, you have peace by giving yourself up to him by serving his people, knowing you have this direct, positive impact on their lives.
How do you evangelize?
As John 13:35 says, "This is how all will know that you are my disciples, if you have love one for one another." Acting out your faith in an unabashed, loving way, others will take notice and through this you can be their guide toward the faith. It may not always be simple, easy or fast, but I promise that someone will notice and in that, the seed is planted.