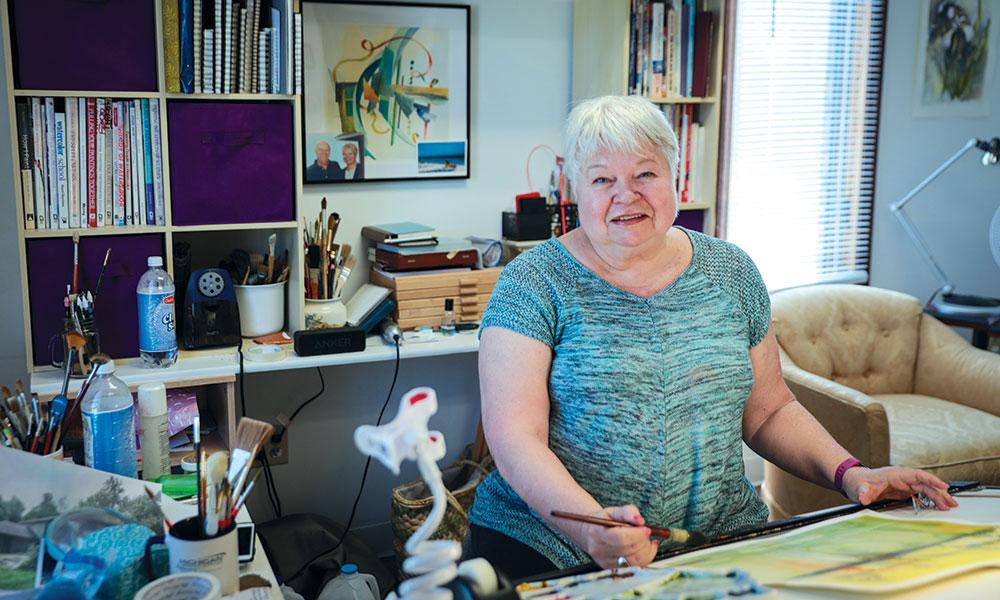 ---
Rose's Witness Inspires Others to Give
Artist Rose Bradley of St. Mary Parish in Chelsea regularly connects with her friend Debbie Blacklance, a Native American who fosters up to 12 children at a time on the Rosebud Indian Reservation in South Dakota. An act of kindness that began with Rose sending a few essential items in the mail each month has since grown into a group effort where loads of donated goods are being delivered.
WITNESS:  Our activity is doing what the Lord asks us to do: To recognize the dignity of human life and help those in need. We have been a witness in that people hear about what we are doing and want to get involved. My son recently filled a horse trailer of supplies donated from the ladies in my prayer group and their friends and drove to South Dakota.
ACCOMPANIMENT: The beauty is that I'm not alone sending resources! I never thought of asking anybody else to help. I guess I underestimated people's willingness to get involved. It's been a wonderful thing to have so many folks helping. It's gotten to the point where we are providing school supplies and Christmas gifts, and anticipating other needs as well.
INVITATION:  I'm not a big sales person, but sharing what I was doing with the prayer group has been the real catalyst for action. When I describe what Debbie needs for the children, it always motivates them to fill those needs, and much of what we get comes from outside of the church. As the story spreads, the invitation to get involved naturally comes with it.
PRAYER:  In my communication with Debbie, we are always asking each other for prayer. The whole experience of meeting her and seeing how delighted people are to offer help for what she is doing for these kids has been an answer to prayer.
---
Recently, a fundraising cookbook was created to continue supporting Debbie's kids. $10 plus shipping. Email Sharon at smpum61@gmail.com.