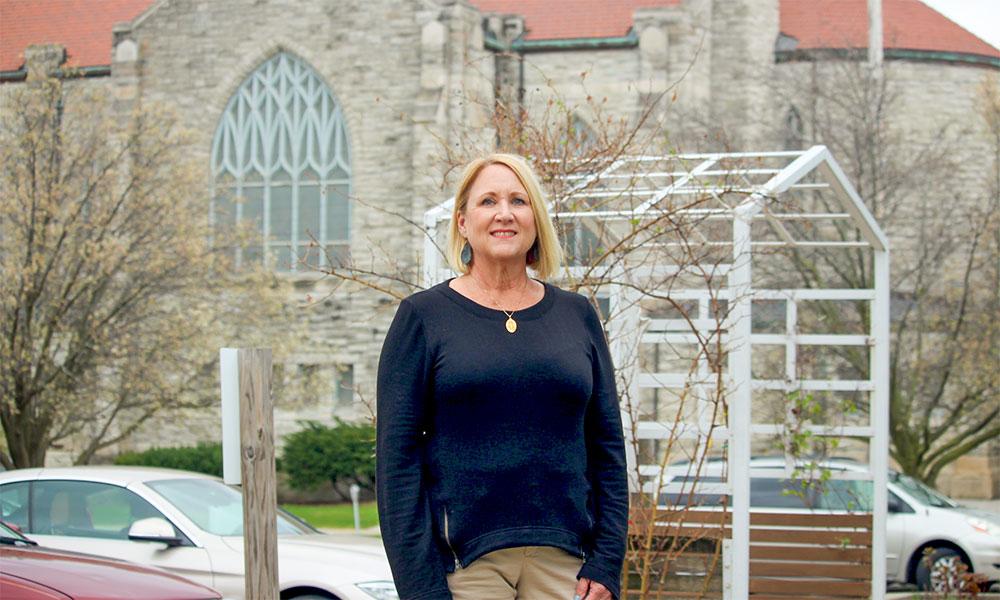 ---
Mary accompanies the dying
Mary prepares meals, and does laundry and household chores. Most important, she provides care and companionship to the dying.
PRAYER: Before I go to Mother Teresa House, I pray, "Jesus, please let me be your hands and feet and help me see you in everyone I meet." Each day, I pray for guests here and I pray for those guests who have gone on to heaven. I hope everyone I have accompanied will pray for me when I am dying.
WITNESS: I always wear my Miraculous Medal and hope that the kindness and love I exhibit gives witness to what I believe. I think the quote, "Preach the Gospel always; if necessary use words" describes how I witness to my faith here.
ACCOMPANIMENT: I hope that my presence with guests brings the peace that comes from knowing they are not alone. During my shadow experience as part of orientation, I was encouraged to pray with a woman who was close to death. As I prayed the Rosary, her breathing became gradually slower, calmer and less frequent. I thought each breath would be her last. As I finished the Rosary and prayed the Hail Holy Queen, she took her last breath. I had thought I would be uncomfortable being with someone as they died. But when this happened, all I could think was, what an honor to be here and accompany someone on the way to heaven.