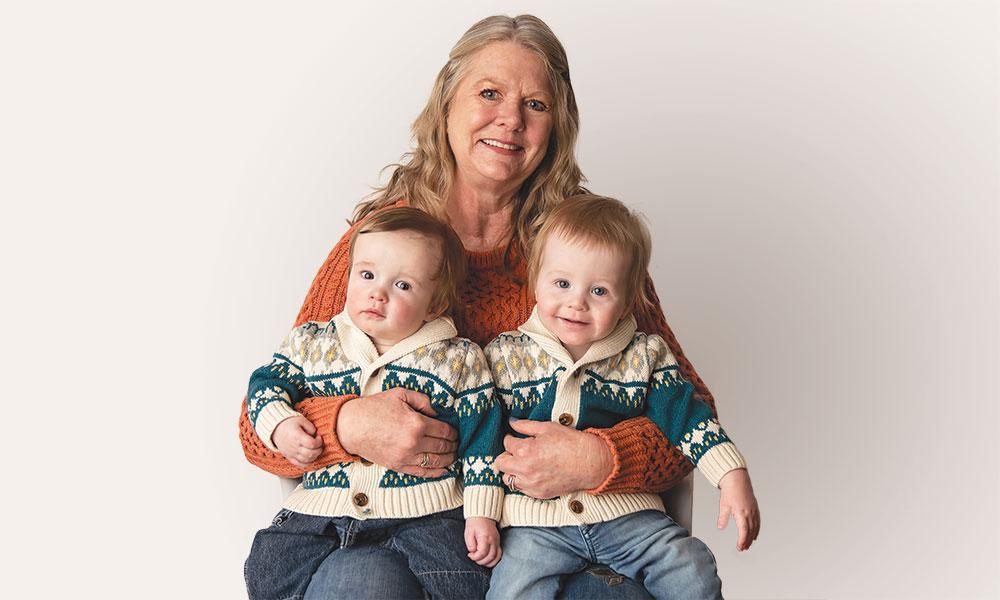 ---
Love is the essence of the 'parenting journey'
For the past 19 years, Dr. Cathleen McGreal has been on a journey, and she's taken the readers of FAITH magazine along for the ride. Author of the "Parenting Journey" column since February 2000, Cathleen has offered her expertise, pulling from her role as a professor at Hope College and Michigan State. She's shared anecdotes and personal family stories with readers, who appreciate her knowledge and frankness while enjoying the gift of her writing.
"I have a lot of empathy toward people. When I read these scenarios of people's lives, I can imagine it. The column is a perfect fit with my Ph.D. in psychology and my roles as wife, mom and certified spiritual director – it all comes together."
As the "Parenting Journey" is coming to an end, with Cathleen's new and cherished role as a grandmother to twin boys Joey and Liam, she's thinking back over the years of columns that reflect readers' questions and stories, signs of the times and Cathleen's own family life.
"I always tried to connect with readers' everyday life and culture. My first column (titled "I Love You with All My Heart") included a baseball metaphor – everyone wants to be the pitcher, but you need the catcher, too. When you're listening to someone, which is a necessary part of love, you need to be both. It's a lesson in love. With each column, I identified a direct action suggestion – sometimes Scripture, the catechism or a liturgical reference. And I wanted my advice to be research-based, so people knew this wasn't just my opinion. Ultimately, my aim was that the reader was getting something reliable and scholarly – and always with a direct link to our faith."
Cathleen's writing melded her expertise with her personal witness. "It's been important to me to share significant experiences that I've had, because that helps others, too. One assignment I had was to address and help comfort grieving children, and the editors didn't know that I was a kindergartener when my dad died. The other assignment they gave me that was particularly familiar was the topic of the loss of a baby: We lost our first baby and, at the time, the doctor told me he didn't know if we would ever have biological children. We had four children, but it changed my perspective and helped me connect with compassion. We all have different experiences and the more I share mine and give of myself, the better I am at ministry. I wanted to catch people where they are. I think that's a healing part of ministry."
Cathleen's face lights up when speaking about her own journey of parenting to her and her husband's four children. "They are all throughout the columns. As kids, they had mixed feelings because their friends or people would mention it, but I was careful not to cross a boundary."
Ultimately, Cathleen's witness has been one of love of God, family and others. "I tried to make the columns based on love because that's the essence of parenting and the parenting journey. Parents and kids are on the same team. We want joy for your future and want you to follow the path that God has for you because that's what brings greater joy."
As she reflects with gratitude, Cathleen looks forward with great anticipation to what is to come. "I'm on a different journey now. It's a good time to move on from the parenting column because I am starting this grandparenting journey, and it's even better than I could have imagined. It's nice to see my daughter and son-in-law doing so well with their boys. It's truly the continuity of love and family. One of my favorite quotes is from St. John of the Cross, who said, "in the evening of life, we will be judged on love alone.' I find that very powerful and try to write and live that truth. It's all about love."