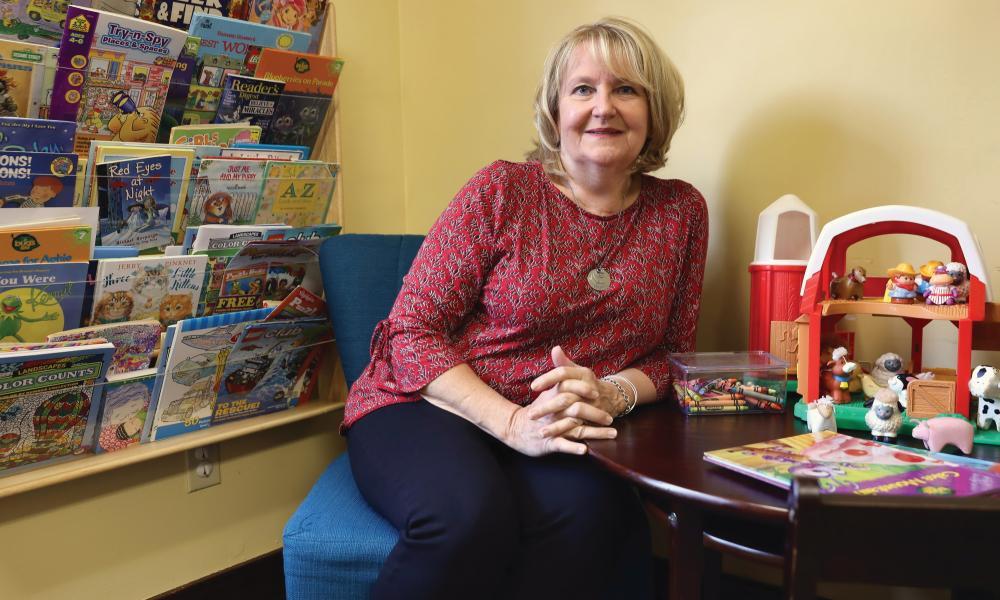 ---
Jo Comforts Children Who Have Been Abused
Mother of three grown children, grandma to six and a member of Queen of the Miraculous Medal Parish in Jackson, Jo Hooper shares a mother's warmth volunteering at the Child Advocacy Center at Catholic Charities of Jackson.
Prayer: Prayer is essential in the area I volunteer in. My job is greeter and hostess. Children who have allegedly been sexually or physically abused go there to be interviewed. It is the goal of the professional team to determine if prosecution is appropriate. I pray first for the victim, who may have undergone a horrific experience. I pray for myself that I will find friendly, comforting, distracting words to put the person at ease, so they can give a clear and complete interview. Lastly, I pray for the professional team who has the important job of establishing the truth and subsequent action to be taken.
Invitation: Catholic Charities welcomes and serves people of all faiths or even no faith at all. It is my hope that during the couple hours of interaction we have with each family, they feel the caring, healing love of Jesus.
Witness: There are opportunities during my playtime with the younger children, and conversations with the teens and caretakers, to tuck God's name into the scenario. The families who come are most likely equating Catholic Charities with an organization of faith-filled people helping to do God's work. You never know when words or actions may provoke a yearning to seek a more in-depth closeness to God.
Accompaniment: What comes from volunteering at the Child Advocacy Center not only helps those being interviewed, but also helps me. It brings a greater awareness of the grave situations our most vulnerable occasionally experience. Sometimes, the victims or their caretakers share their story with me, and sometimes they do not. That doesn't matter; I understand why they are there and try to show as much empathy as I can during their short time at the center.