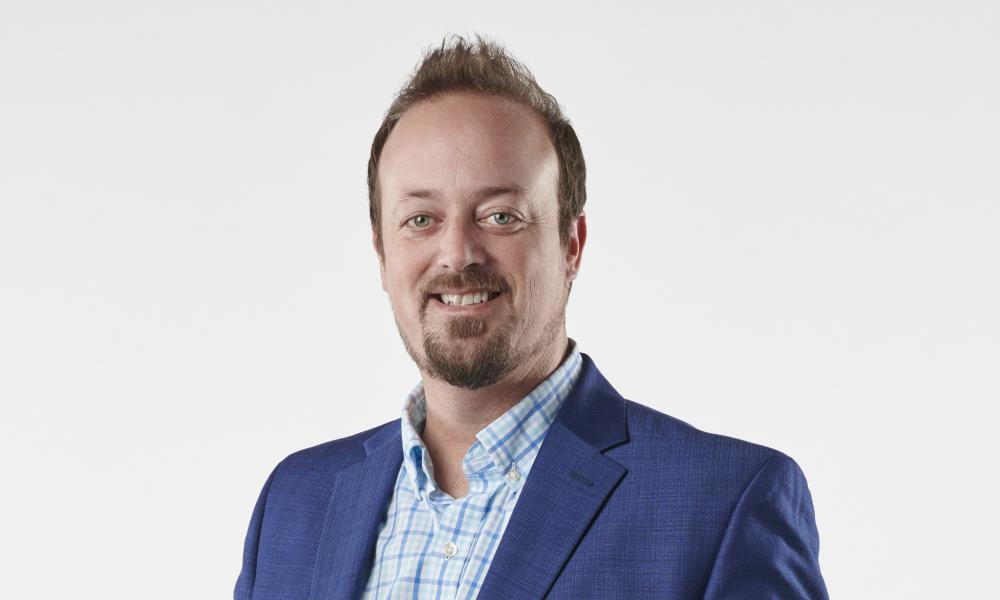 ---
GO Evangelize: Accompany people with patience and charity
Brian Flynn is the director of the Middle School and High School Ministry for the Diocese of Lansing. Outside of work, God calls him to evangelize through music and his family life.
---
Prayer: Prayer is really the biggest thing – there's a person in our family who has been away from the Church for a very long time. She's someone that we've all prayed for and, of course, tried to witness to as well. While my family and I were filming the Divine Mercy Chaplet for EWTN – recording a devotional – we were all praying as we sang, and the filming required several takes. We kept touching base in between takes, asking each other what was coming to mind in prayer. The Lord was putting the same person on each of our hearts to be praying for. That was a powerful reminder of the role of prayer.
Invitation: I've learned, especially with witnessing and invitation, that we are sometimes afraid to be true to where we're at because we fear rejection or don't want to stir the pot. I've found that if we're living authentically and say, "Here's where I'm at and I'd love to see you come back to Church," people respect that.
Because I'm a musician, there have been many opportunities for inviting people to enter deeper into worship and praise. Also, there aren't many musicians where I live, but several years ago there were a few guys who caught my attention, and I was in a position of mentoring them. I asked them to be a part of this band, and that invitation was an avenue to continue inviting them to a deeper place in their faith lives, and their discipleship has helped me to grow deeper in my faith as well.
Accompaniment: There's a need for patience and for charity. It's hard to see people living in ways that are hurtful to them, or that aren't healthy for them. And so I can tend to be like, "come on already," but being patient and charitable – loving them through that – is part of authenticity. As Christians, we need to be able to ask questions to try to understand more of what they're struggling with so we can walk with them instead of just telling them where they need to be.
I've tried to accompany the guys in my band through their journeys, and they have, in turn, been accompanying me. We've been playing together for 10 years now. At our rehearsal the other night, we barely played music at all – we just talked about the Scripture passages that the songs were based off. It's been a spiritual growth process for all of us. The band is really, in part, a discipleship and faith-sharing group.
Witness: I think that, outside of ministry, it is my family life that has been a witness. And maybe even more so because of my job. People need to see that those of us in ministry are striving for discipleship – that our family is attending faith-based events; that we go to confession; that we pray a rosary in the morning; that we bring the kids to Mass. If anything, being in ministry means there's even more of an obligation to witness outside of ministry. If I'm telling anyone else, "Here's what's good for you and here's what is going to help you in your faith," but I'm not living that out, I have no credibility. There can be an assumption that those who work in ministry have it all together. I also need the saving power of Jesus Christ in my life and in my family. I'm not in ministry because I've already achieved sanctity and I just want to pass that along to others; it's because I need that, too.