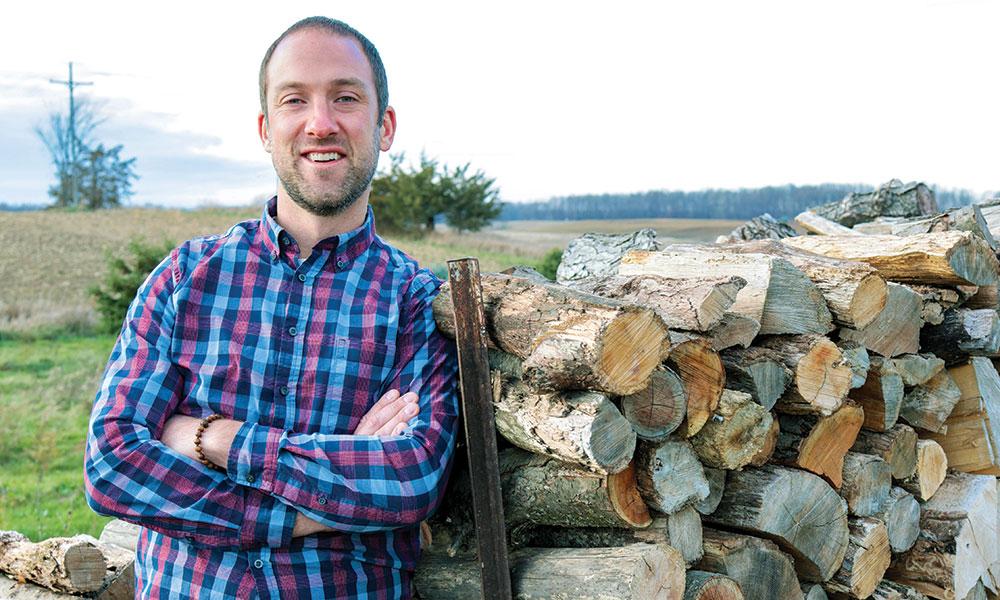 ---
For Brian, Daily Prayer is 'Non-negotiable'
A civil engineer and father of five, Brian Smith of St. Mary's Parish in Westphalia works hard to carve out time to serve the Lord and share his love.
WITNESS: I wrestle with whether I am called to act or to pray when seeing someone struggling. When the opportunity arises to share my faith, I too often don't. Thankfully, I can sense that I lost an opportunity, and pray for the courage and a second chance.
ACCOMPANIMENT: The big thing for me has been being active in a prayer group and having faith-filled friends. This regular communion, accountability and support in the faith was a game-changer early on, and continues to be a true blessing. Also, I help at St. Mary's high school religious education, to hopefully help students not take their Catholic faith for granted.
INVITATION: Jesus said, "Be hot or cold, don't be lukewarm." This is where I've felt the most motivated when it comes to evangelism, especially for men of the community. I've seen what fully living the faith has done for me and my family, and I want to share that with others. Starting an annual parish Men's Conference and witnessing the fruits has been amazing.
PRAYER: It's non-negotiable. I have a space set up at home for daily prayer, and I can tell I am a different person when I don't start my day with it. While trying to live out my vocation, I frequently ask God for discernment and guidance. When God's peace is present, I can tell I'm on the right path.