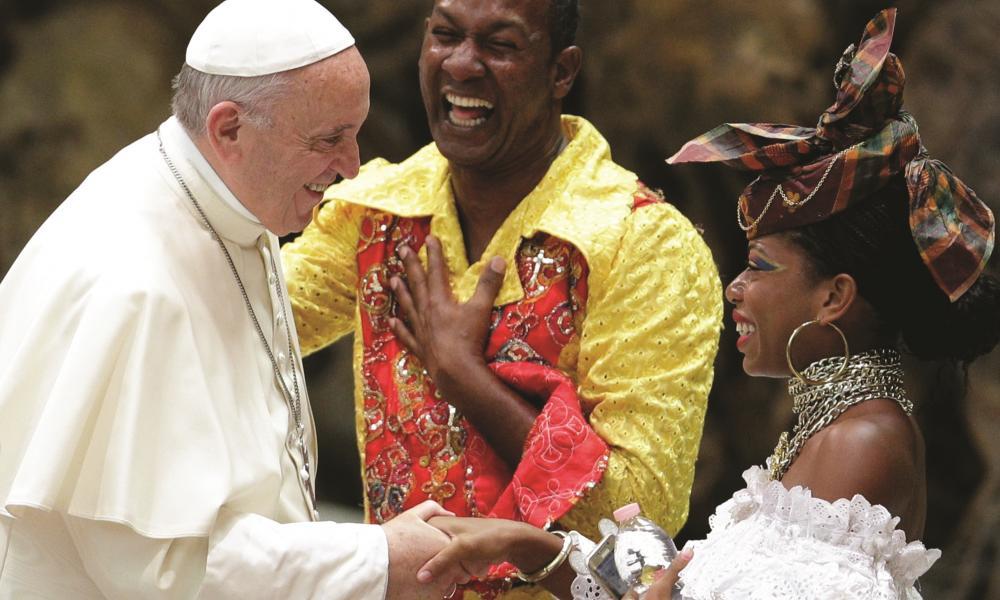 ---
Pope Francis Declares Father Solanus Casey "Blessed"
Pope Francis recently announced that Father Solanus Casey, a Capuchin priest from Detroit, has met the requirements for beatification and will be named "blessed." The announcement comes 60 years after Father Solanus' death. He is the second U.S.-born man to receive this title – the first from Michigan. Pope St. John Paul II declared Father Solanus to be "venerable" in 1995. Pope Francis has determined the authenticity of a miracle that occurred through his intercession. The next step is sainthood.
Father Solanus was a beloved figure in Detroit, and was instrumental in founding the Capuchin Soup Kitchen there in 1929 during the Depression. The kitchen still serves thousands of meals each month, and donates food and toys throughout the region. The Beatification Mass will be Saturday, Nov. 18 at Ford Field in Detroit.
'Be creative,' is message to catechists
In July, Pope Francis sent a message to an international symposium for catechists being held at the Pontifical Catholic University of Argentina in Buenos Aires. He reminded them that catechists walk with Christ, and their message of preaching and teaching the Good News should be the same. But the Holy Father encouraged the group to be creative in their methods, and he said, "The important thing is to keep in mind the style of Jesus, who adapted to the people around him in order to bring them the love of God." He encouraged them to be joyful messengers of the Gospel.
@Pontifex
"We must overcome all forms of racism, of intolerance and of the instrumentalization of the human person." - July 18, 2017