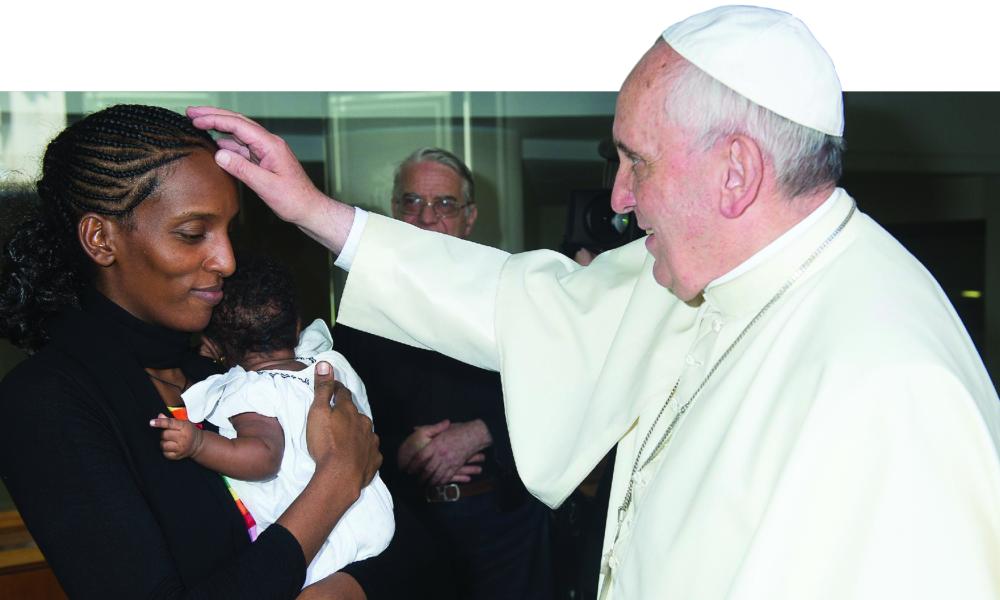 ---
Pope Francis Blesses Sudanese Woman Who Refused to Renounce Her Christian Faith
On July 24, Meriam Ibrahim, her husband, Daniel Wani, and their two young children met with Pope Francis in Rome. Meriam received a death sentence in Sudan for refusing to renounce her Christian faith. She and her family had been in prison and were released recently due to international pressure.
Did you know?
Pope Francis called the presidents of Israel and Palestine on July 18 to ask for peace in Gaza.
From the pope:
"The witness of charity is the main path of evangelization."