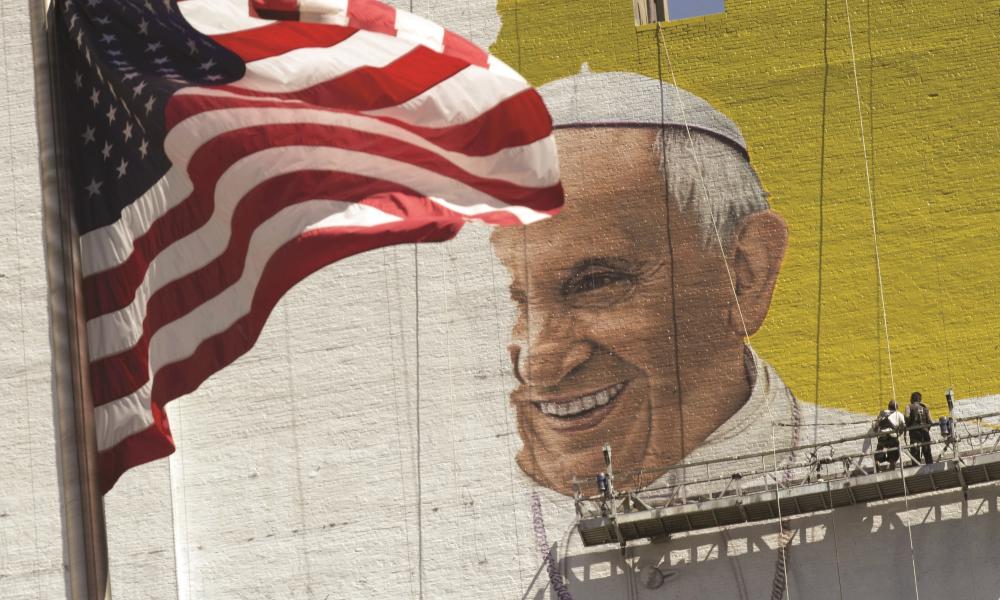 ---
Pope Presents Gift to Library of Congress
During his visit to Capitol Hill in September for the World Meeting of Families, Pope Francis presents the Apostles Edition of the St. John's Bible to Speaker John Boehner and the Library of Congress. This special fine art edition of the Bible, which runs in seven volumes, cost $8 million to produce and is one of only 12 such sets.
---
Did you Know?
Pope Francis is a huge soccer fan. He played street soccer growing up in Buenos Aires, and he stills follows his favorite team, San Lorenzo.
---
Did you Know?
During Pope Francis' visit to Philadelphia for the World Meeting of Families in September, he is speaking at Independence Hall from the same lectern that Abraham Lincoln used for his Gettysburg Address.