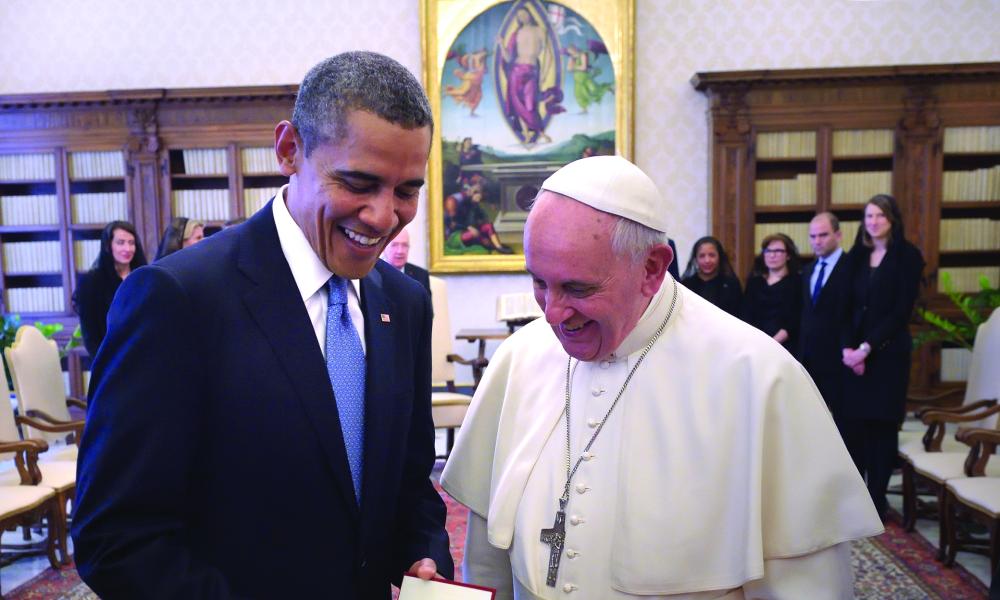 U.S. President Obama accepts gift from Pope Francis during private audience at Vatican.
---
President Obama and Pope Francis meet at Vatican
Pope Francis gave President Barack Obama a red leather bound copy of his apostolic exhortation, "Evangelii Gaudium" (The Joy of the Gospel), in front of a private audience at the Vatican. Obama mentioned that he would read it when he is "deeply frustrated", and that it would "give him strength and calm him down", to which the Pope responded "I hope."
Did you know?
Pope Francis used to dance the tango when he was young.
From the pope:
"The Church needs you, your enthusiasm, your creativity and the joy that is so characteristic of you."