---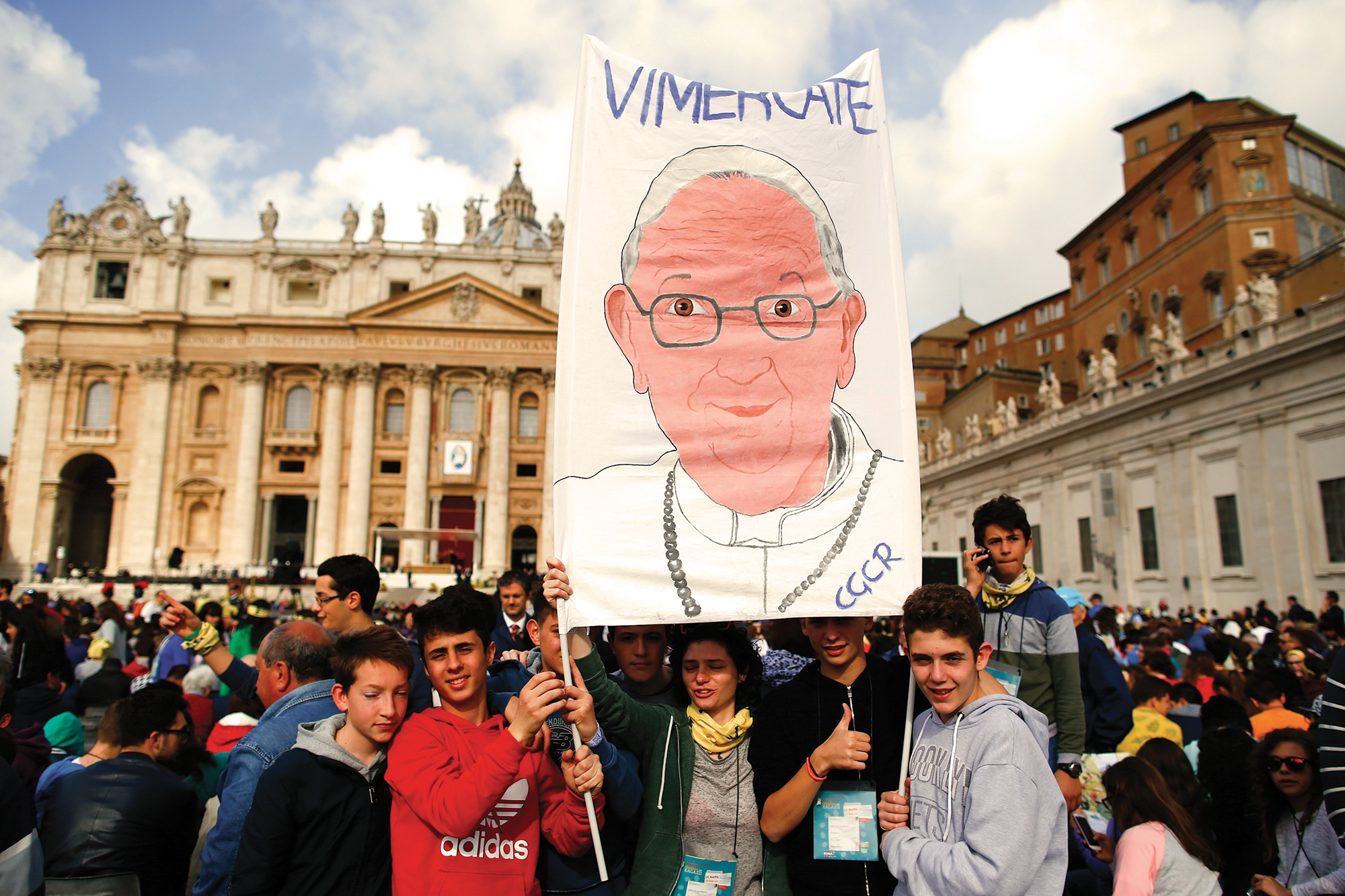 ---
Pope Watch June 2016
Visiting refugee detention center on Greek island of Lesbos
"Europe today faces one of its most serious humanitarian crises since the end of the Second World War," states a declaration signed by Pope Francis and two leading Greek Orthodox churchmen. These three religious leaders met at a port in Lesbos, Greece to pray for all those seeking refuge, and to encourage political leaders to work toward ensuring all individuals have the freedom to remain in their own homelands. After the meeting, the pontiff returned to Italy with 12 refugees, including six children.
Hearing confessions at Jubilee for Boys and Girls
On April 23, Pope Francis joined more than 150 priests in offering the sacrament of reconciliation to teens aged 13-16 in St. Peter's Square as part of the Year of Mercy. The next day, he encouraged young people to seek true happiness in sacrificial love stating that happiness, "is not an 'app' that you can download on your phones nor will the latest update help you become free and great in loving."
Pope Francis @Pontifex on Twitter

April 23, 2016
"Each time we go to confession, God embraces us, God rejoices"
April 25, 2016
"All are called to love and cherish family life, for families are not a problem; they are first and foremost an opportunity"