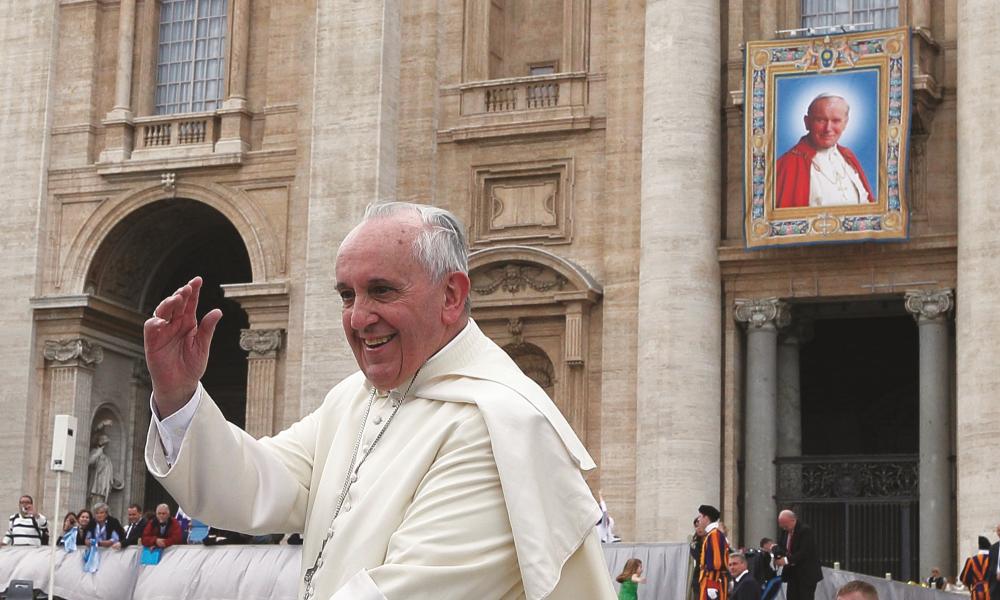 A large crowd is seen in and around St. Peter's Square.
---
Pope Francis canonizes two popes
On April 27, Pope Francis declared Pope John Paul II and Pope John XXIII saints before approximately 800,000 pilgrims in St. Peter's Square and the streets of Rome. Emeritus Pope Benedict XVI and Pope Francis celebrated Mass together at the historic ceremony.
Did you know?
The canonization of John Paul II is the fastest in modern times.
From the pope:
"We enroll them among the saints."