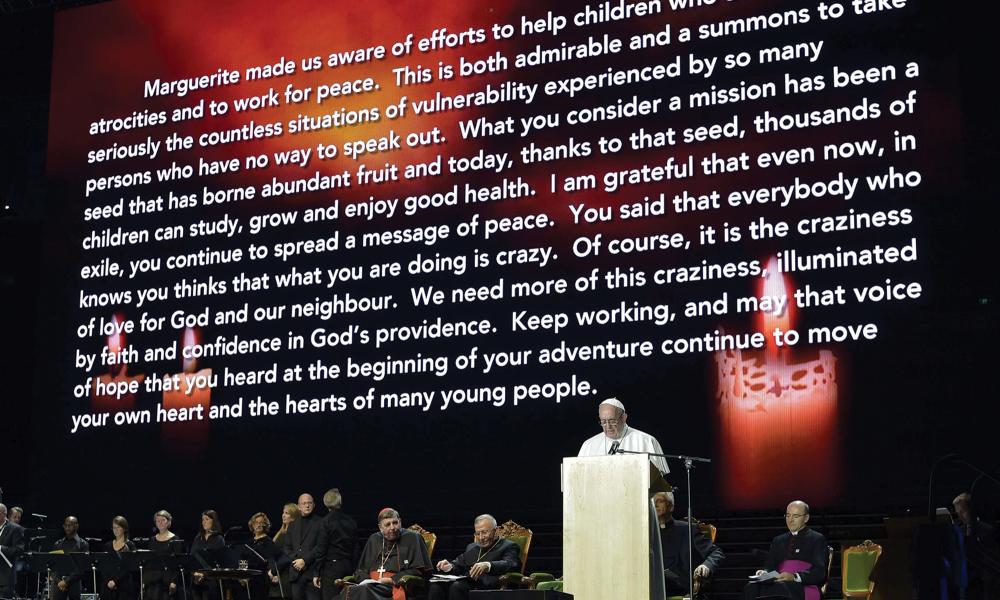 ---
Calls for Unity, New Beatitudes in Sweden
On a visit to Sweden commemorating the 500th anniversary of the Protestant Reformation from Oct. 31-Nov. 1, Pope Francis rejoiced at the improved relations between the Lutheran and Catholic churches. The Holy Father presided over an ecumenical prayer service on Oct. 31, the day in 1517 that Martin Luther nailed his 95 theses to the church door. At the All Saints' Day Mass in the Malmo sports stadium on Nov. 1, Pope Francis urged unity in the Catholic community, and proposed a new set of beatitudes "to confront the troubles and anxieties of our age."
"Blessed are those who see God in every person and strive to make others also discover him"

"Blessed are those who renounce their own comfort in order to help others"

"Blessed are those who pray and work for full communion between Christians"
Pope Francis announces 17 new cardinals – 3 from U.S.
Nov. 19 saw the elevation of 17 new cardinals to the College of Cardinals. Among the 17 were three Americans: Archbishop Blase J. Cupich of Chicago; Bishop Kevin J. Farrell, prefect of the new Vatican office for laity, family and life; and Archbishop Joseph W. Tobin of Newark. The vast majority of the new cardinals are under the age of 80, and therefore eligible to vote to elect a new pope. The following day, the cardinals closed the Year of Mercy by celebrating the feast of Christ the King with the Holy Father.