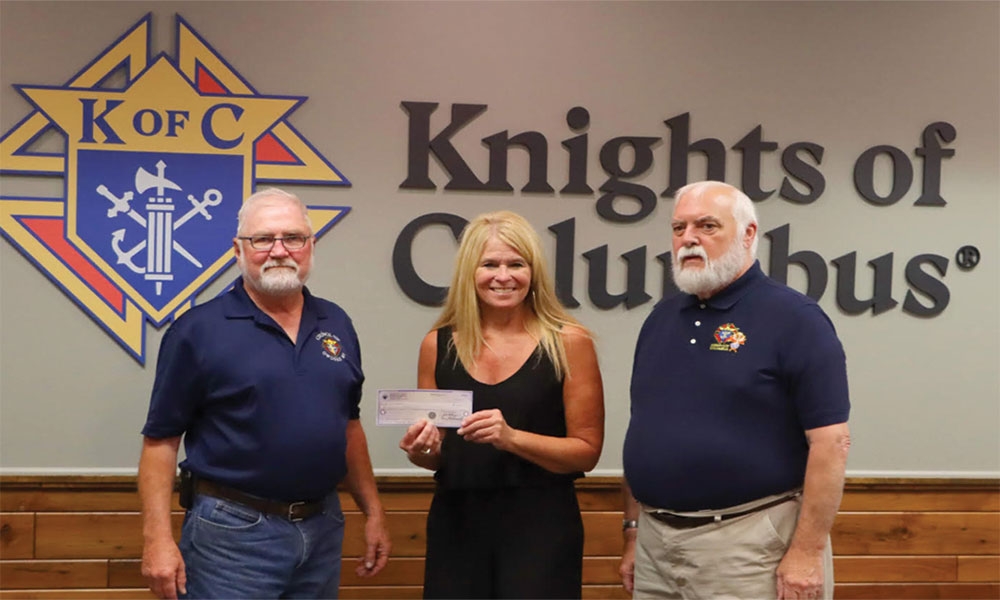 ---
Owosso Knights of Columbus Donate Tootsie Roll Cash to Charity
On June 19, a check for $7,350 was presented by Council 1139 Grand Knight and Tootsie Roll Drive chair Gary Bendall (left) and Grand Knight Dan Koch (right) to ARC of Mid-Michigan Executive Director Lynn Kovalik (center).  
"The ARC of Mid-Michigan is extremely grateful for the Owosso Knights of Columbus and its dedication to our organization and mission," Kovalik said. "The funds from the 2023 Tootsie Roll Drive will be used to continue our efforts to include and support individuals of all ages in Shiawassee County with developmental disabilities."
The ARC of Mid-Michigan's mission is to empower people with developmental disabilities in Shiawassee, Ingham, Clinton and Eaton counties to participate in and be fully included in their communities. The funds from this presentation will stay in Shiawassee County to assist with housing initiatives and its in-house program.