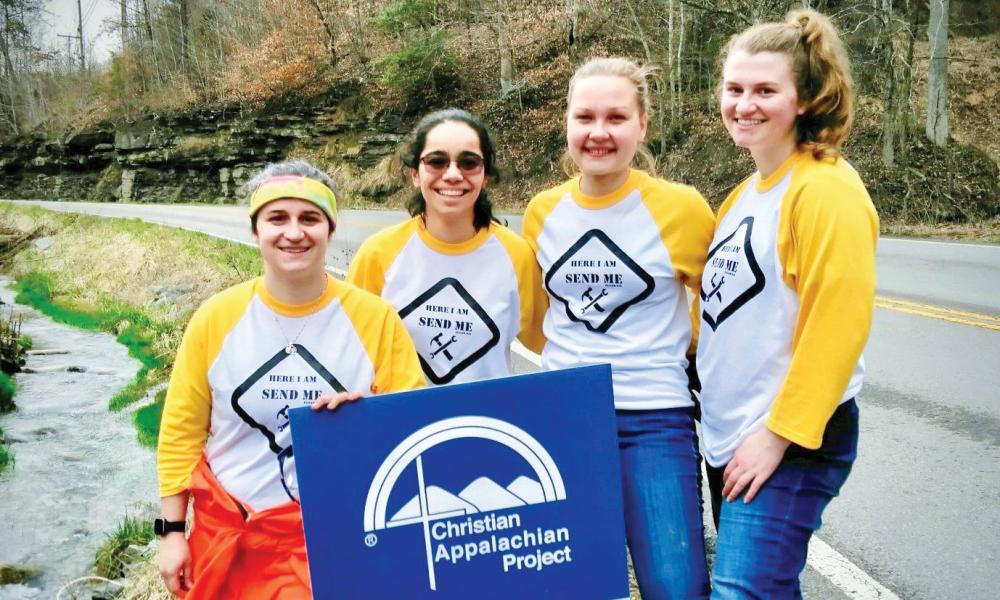 ---
MSU Students Serve Three Communities on Alternative Spring Break
Thirty-nine MSU students and parish or alumni mentors spent their time in service on three Alternative Spring Break (ASB) trips sponsored by St. John Catholic Church & Student Center in East Lansing.
The ASB trip to Jonestown, Miss., is a legacy trip for Catholic Spartans. Student groups have been going to Jonestown, a socioeconomically challenged community, for nearly 30 years. This year, they repaired flooring and replaced a kitchen for a local woman.
ASB Kentucky served with the Christian Appalachian Project to perform home rehabilitation projects such as replacing leaky roofs, installing wheelchair ramps and fixing rotted floors for senior citizens in economically disadvantaged areas.
The ASB Tupelo group, accompanied by Father Mike Cassar, parochial vicar at St. Thomas Aquinas Parish and St John Church & Student Center, spent the week doing finish work on one home and building stud walls for a new building with Northeast Mississippi Habitat for Humanity.