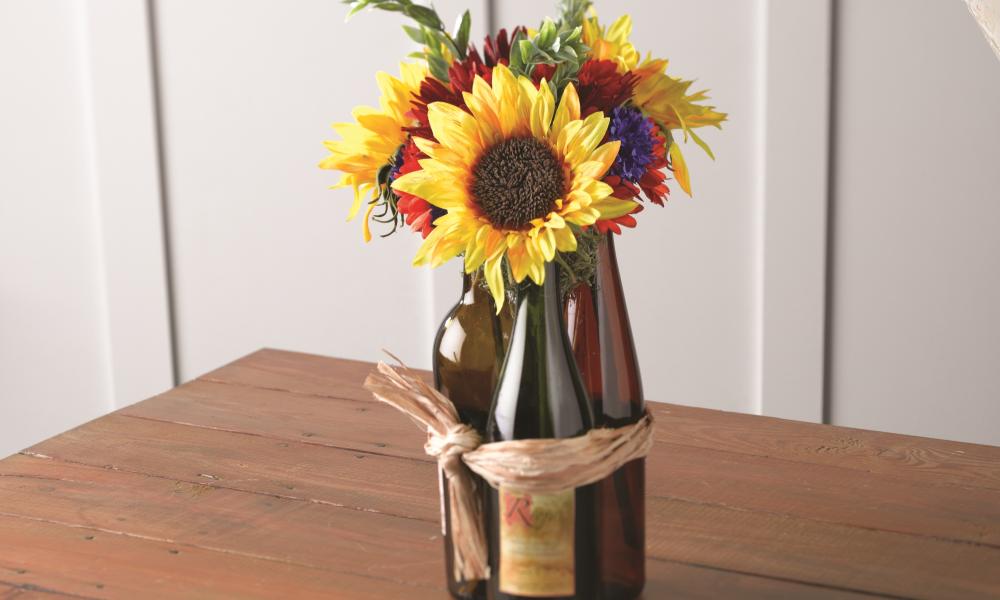 ---
A Display of Support
"Behind and prior to every vocation to the priesthood or the consecrated life there is always someone's powerful and intense prayer: a grandmother's, a grandfather's, a mother's, a father's, a community's; This is why Jesus said: 'Pray to the Lord of the harvest,' that is, God the Father, 'that he might send workers for the harvest!'  (Matthew 9:38) Vocations are born in prayer and from prayer; and only in prayer can they persevere and bear fruit." – Pope Francis
Pope Francis eloquently calls us to pray for vocations. And, in addition to prayer, we should examine the many ways in which the faithful can support those who have answered the profound call to give their lives to the ordained or consecrated life. It is humbling to meet people who have sponsored, counseled or even taken in those who are committing their life to Christ. The men and women who work or volunteer for the Church throughout the world are giving aid to those who will give aid to all.
Each year, my husband and I attend a fundraiser dinner that supports the seminary in our diocese. It is a wonderful and well-produced event that we look forward to every summer. It's great to see the generous support of so many contributing sponsors and the handiwork of those who, in large ways and small, lend their talents and gifts to make the event so special.
One year in particular everyone was bantering about the unique and beautiful centerpieces on the tables that complimented the "Tuscan" theme of the night.  Empty Italian wine bottles were bound together with raffia, and a bouquet of sunflowers was artfully placed atop to make an arrangement that was both rustic and elegant.
What we later learned is that they were all made and donated by a local florist who, as a faithful Catholic, saw an opportunity to contribute to the cause. Did the presence of these centerpieces directly save souls? Of course not. Did they add beauty and culture to an event that is intended to support the advance of God's kingdom here on earth? Absolutely. And did they please those who gathered that night in the name of our wonderful seminarians? Indeed!
At the end of the night, the ladies were clamoring to take the donated pieces home. My sister-in-law still displays one in the family room of her cottage. I consider them a great example and inspiration of how we can all share our gifts to enhance the work of the Church and to support religious vocations. I also think they make a beautiful decorative accent in any home!
---
Tuscan wine bottle centerpiece
(Original design by floral designer David Calcaterra of Thrifty Florist)
3 empty wine bottles (with original labels)
Small dry foam floral cone
One bag of raffia
Small bag of Spanish moss
3 medium to large sunflowers
3-4 red gerbera daisies
3-4 orange gerbera daisies
Extra filler flowers and greenery
Hot glue gun
Epoxy or glass cement (optional for adhering bottles)
This arrangement was originally designed using real, fresh cut flowers. But for this project, we are using artificial ones, so you can create an arrangement that will last for years. Should you choose real ones, substitute wet floral foam for dry and place in a small plastic bag. Also fill wine bottles with 2-3 inches of water.
Start by gluing the three bottles together (if you are using epoxy for this, you will have to allow 24 hours for bonding). Make sure floral foam cone fits between the necks of the bottles. You may have to trim it, so that the wider diameter of the cone just crests the openings of the wine bottles. Using a hot glue gun, quickly add a few dots of glue all over the floral foam cone. Wrap the entire cone with a layer of Spanish moss and gently place in between the necks of the wine bottles. Using more hot glue, reinforce the areas where the moss-covered foam and glass meet. Trim and place a sunflower in each wine bottle. Carefully place the red and orange gerbera daisies into the floral foam, followed by any additional flowers and greenery. Finish off by tying a bunch of raffia around the three bottles.
Michelle DiFranco is a designer and the busy mom of two children.