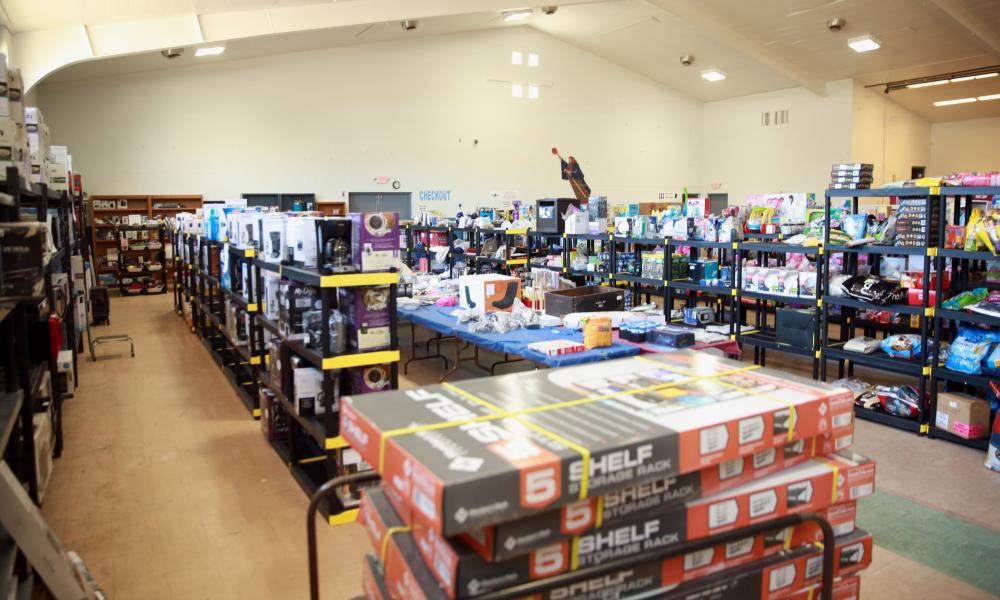 ---
Catholic Charities in Flint opens warehouse for nonprofits
Catholic Charities of Shiawassee and Genesee Counties recently announced the opening of the Mid-Michigan ReSource Warehouse, the first of its kind in Michigan. The Warehouse is designed to help nonprofit organizations better serve their clients by providing resources for these organizations to supply their facilities and clients with a range of goods at little or no cost to the organization.
Registered 501c3 organizations become members for an annual fee of $100, and can then visit the Warehouse that acquires products from more than 26 different retail stores in Michigan that contribute to the Warehouse. Typically, items start at 80 percent or more off the original cost. Clothing, small appliances, household items, tools, outdoor supplies, and toys are among the items available. The Warehouse opened in January of this year, and already has nearly 100 members. Nonprofits from west of Lansing to Port Huron, north from Mt. Pleasant to Ann Arbor have joined the Warehouse.
Products to Mid-Michigan ReSource Warehouse are provided through a partnership with Local Retail Stores and Good360, a national nonprofit based in Washington, D.C. Good360 works with companies that have products to donate, and matches product donations with nonprofits that can use those goods to serve their local communities. Many donated items are brand new; some are new items that have been returned but may have damaged boxes. All electronics are tested to ensure they are in working condition. To become a member, or to donate, visit www.catholiccharitiesflint.org/mmrw/ or call John Manse at 810-785-6911.