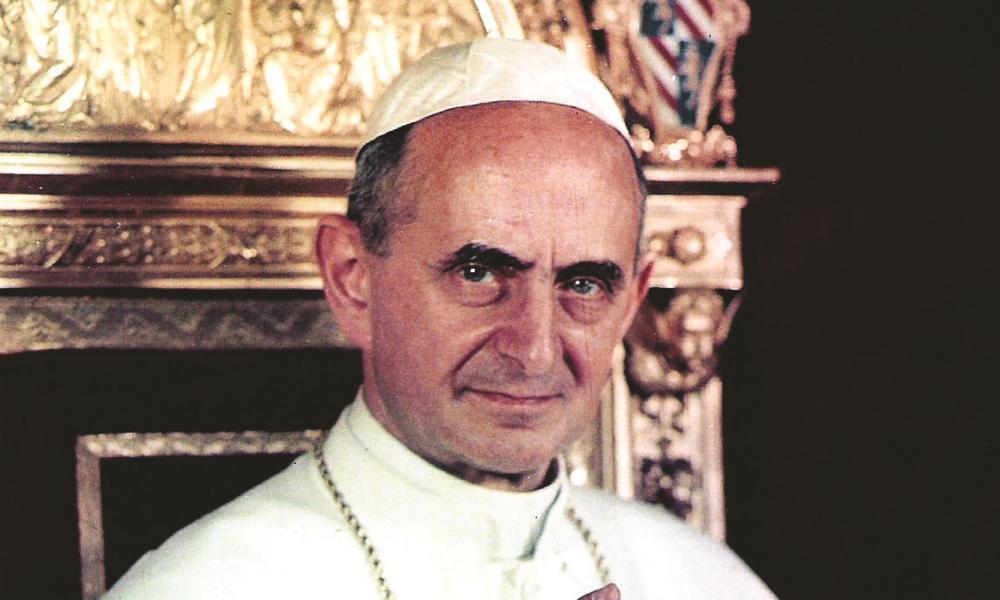 ---
50th Anniversary of the Permanent Diaconate
This year marks the 50th anniversary of the 1968 approval by Blessed Pope Paul VI for the bishops of the United States to renew the permanent diaconate as an active, permanent order of ministry.
Origins and decline of the permanent diaconate
According to a 1998 Joint Declaration of the Congregation for Catholic Education and the Congregation for the Clergy, the service of deacons in the Church is documented from apostolic times. "A strong tradition, attested already by St. Irenaeus and influencing the liturgy of ordination, sees the origin of the diaconate in the institution of the 'seven' mentioned in the Acts of the Apostles (6:1-6)." The Congregations go on to point out that St. Paul refers to them and to the bishops in his Letter to the Philippians (1:1), and he lists the qualities and virtues which they should possess so as to exercise their ministry worthily in his First Letter to Timothy (3:8-13). The order continued to flourish in the Western Church up to the fifth century. After this period, however, a slow decline ensued until it became simply an intermediate stage for candidates preparing for priestly ordination, i.e., only the transitional diaconate survived.
The path to restoration
It wasn't until the Second Vatican Council (1962-65) that the stage was set for the restoration of the permanent diaconate. There were three reasons for opening the door to restoration: (1) a desire to enrich the Church with the functions of the diaconate, which otherwise, could only be exercised with great difficulty; (2) the intention of strengthening with the grace of diaconal ordination those who already exercised many of the functions of the diaconate; and (3) a concern to provide some regions, where there was a shortage of clergy, with sacred ministers.
Blessed Pope Paul VI acted on the recommendation of the Second Vatican Council in 1967. A year later, the apostolic constitution Pontificalis Romani Recognitio approved a new rite of conferring sacred orders, which included the diaconate. Today, there are 14,588 active deacons in the United States.