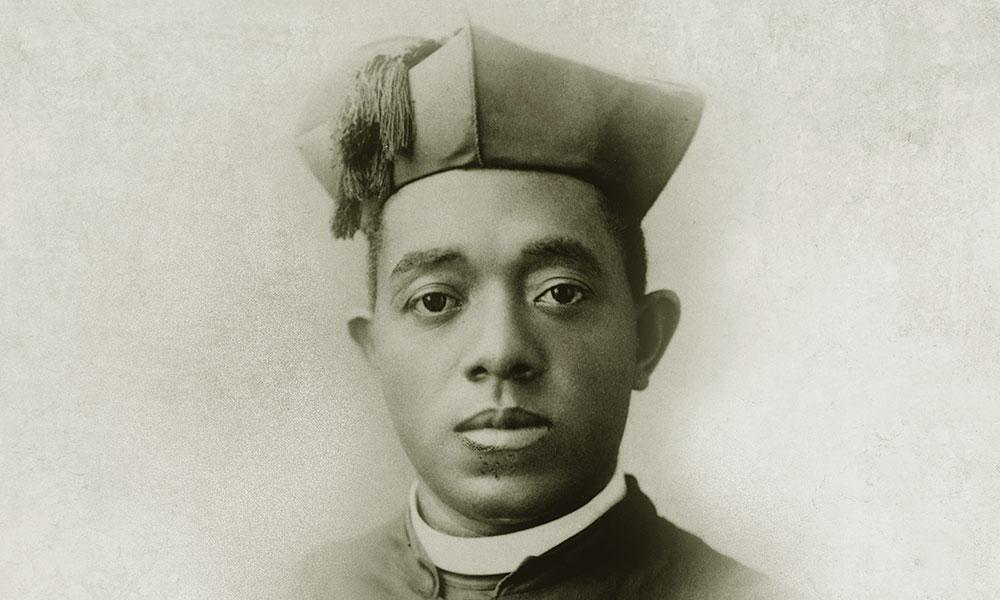 ---
39 African-American students receive first Tolton Scholarship awards
On July 9, Bishop Earl Boyea presented 39 African-American students from the Diocese of Lansing the first Venerable Augustus Tolton Scholarships. Earlier that day, Bishop Boyea celebrated a Mass marking the 123rd anniversary of the death of Father Tolton.
Born into enslavement in Missouri in 1854, Augustus Tolton studied at a seminary in Rome, and became the first Black priest and pastor in the United States. Pope Francis declared Father Tolton "Venerable" in 2019 – the first of three steps necessary to recognize a life of heroic virtue and sanctity, leading to a declaration of sainthood.
Bishop Boyea established The Venerable Augustus Tolton Scholarships in 2019. They are aimed at increasing the number of Catholic African-American students in the diocese's 32 schools by providing need-based tuition assistance of $500 per student.