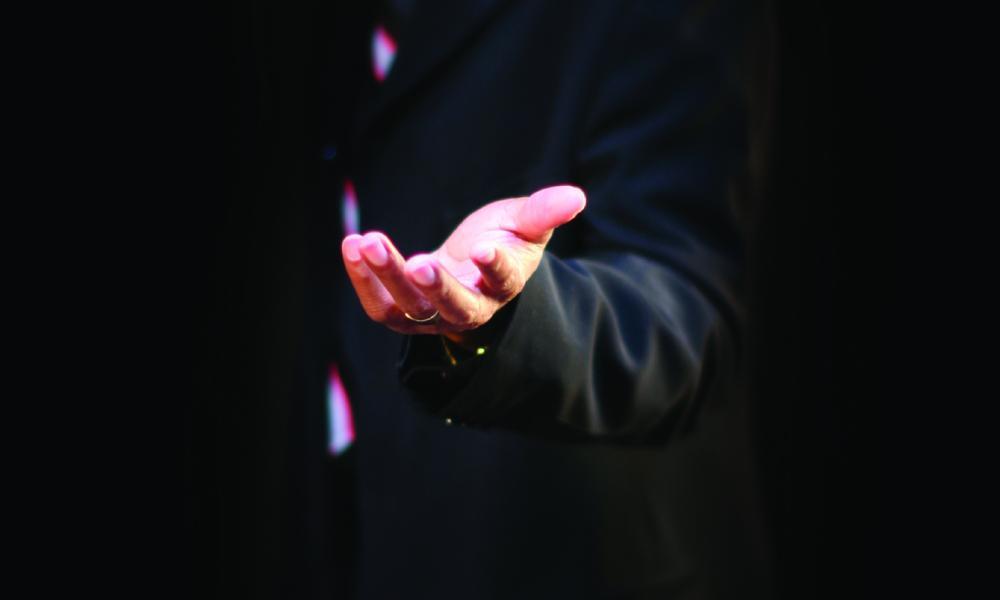 ---
Why Should You Forgive?
Why should we forgive each other? Aren't some things simply unforgivable?
Forgiveness is one of those issues that no one wants to talk about because few think they really can live a life of genuine forgiveness. We think we can forgive the small stuff – an unkind remark that was carelessly given, an oversight on a guest list, a failure to return a very small amount of borrowed money, a generous deed not acknowledged by the recipient. But it's hard to imagine forgiving the bigger things – our name or reputation seriously damaged by false rumors, a job lost or denied due to false gossip, money lost through unfair business practices, divorce, death of loved ones due to slipshod medical practice, fatal car accidents, murder. How could we forgive things like those?
Jesus taught us to pray (in part) "… forgive us our trespasses as we forgive those who trespass against us." In other words, this is what we are asking God every time we pray the Lord's Prayer: "Lord, I want you to forgive me as I forgive others." Do you? Do you want God to treat you the way you have treated others when you have been offended, ridiculed, betrayed? This is where the true disciple gets separated from the "camp follower." Camp followers are those who call themselves Christian, but the Gospel they follow is their own. They want to be part of the Christian people, but they want to follow their own rules or to choose which of God's commandments they like and which they wish to ignore.
Remember, when the Lord asks you to forgive, he has already forgiven us a lot. He has taught us to do it by first forgiving his enemies – those who slandered him and persecuted him and insulted him publically again and again and again. Even in the midst of the most extreme torture and agony, he asked the Father to forgive those who "do not know what they do."
But, secondly, the Lord has, every time we come to him in repentance, forgiven us completely and, even more, forgets our sins! Did you know that? Look at this passage from Isaiah: "I am he who blots out your transgressions for my own sake and I will not remember your sins." (Is.43:25)
Where would we be if God did not forgive us so completely? We would be doomed. Who could carry the load of his or her sins? Not one of us could. But Jesus forgave and banishes our sins. We are set free by his death on the cross. But, first, we need the humility to acknowledge our sin and seek forgiveness. Once that is done, God wipes away our transgressions and we can begin again.
Then he tells us: "Now that you are forgiven, forgive one another as I have forgiven you." That act of forgiving those who have offended us becomes our act of faith and gratitude in Christ's death and resurrection. But, you may say, there is just no way! That's too hard. And it is, if you try to do it under your own strength. So try this:
---
1. Come to God humbly and thank him for his mercy.
2. Ask for the grace and the power to forgive others and he will give them.
---
Spiritual exercise:
Let me give you two passages to pray about and apply to your personal life:
Matthew 5:23 "So if you are offering your gift at the altar and there remember that your brother has something against you, leave your gift there before the altar and go; first be reconciled to your brother and then come and offer your gift."
Matthew 18:15 "If your brother sins against you, go and tell him his fault, between you and him alone. If he listens, you have gained your brother."
There is much to teach in these two passages and you can find a more complete teaching in a booklet I wrote called, Why Forgive? One copy of the booklet is available to you free by calling 1.734.662.1730 Ext. 129. But, for now, I want you to notice something about these verses I quoted: In the first, if you have sinned, you go. That is, you take the initiative. That, I think is something easily understood. But, look at the second passage: It tells us that if you have been sinned against (in other words someone has hurt you badly) we are still to take the initiative to bring about reconciliation. (Don't wait in a corner, pouting, thinking that it is the other person's responsibility). In short, if you have sinned, you go and try to initiate reconciliation; if you have been sinned against, you go and try to initiate reconciliation. There's no wiggle room. And God never asks something of us without giving us the power to exercise it. So, the first thing we do when we have been hurt in some way is to ask God for peace and the wisdom to take the initiative. (And, if it really works, both of you should meet one another along the way.) That's the ideal.
Frankly, brothers and sisters, I want to experience God's forgiveness. If the price for that is that I forgive others, then God will give me the grace to do that.
---
I am sure this article generates a lot of questions about particular situations. So, I suggest, first of all, to read my booklet and then send your questions to me at ashields@renewalministries.net or Renewal Ministries, 230 Collingwood, Suite 240, Ann Arbor, MI 48103.
"Forgiveness is not the opposite of justice, but it is the opposite of resentment and revenge" – John Paul II.