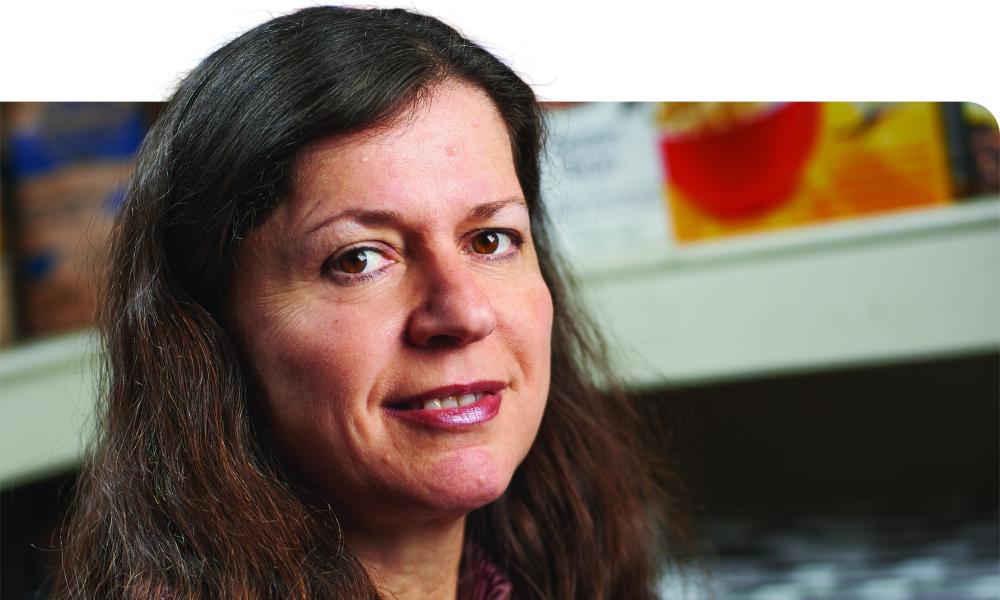 ---
Why Liliane feeds the hungry in Adrian
Liliane coordinates the food pantry at St. Mary Parish in Adrian. For 20 years, hungry clients have been able to visit the pantry and "shop" for enough food to feed their families for three meals. We asked Liliane to tell us why she spends so much of her time at the pantry.
"For me, it's important to give back to the community. It is important to make the world a better place. We don't want people to be hungry in the world. I'm putting my energy where it is needed."
Every Monday, Tuesday and Thursday at 1 p.m. the doors open for the food pantry at St. Mary of Good Counsel in Adrian. Until 3 p.m., struggling residents of Lenawee County come in for help filling their pantries and leave with enough food to feed their families three meals.
"It's a special ministry that helps the needy in Lenawee County," says coordinator Liliane Haddad. "It's open to the entire community regardless of denomination or religious affiliation."
The food pantry came into existence 20 years ago to help people affected by changes in the economy. Unlike many pantries that hand out pre-packed bags of staple food, St. Mary's pantry is set up like a shopping experience and allows visitors to select the food they wish for breakfast, lunch and dinner.
Clients are allowed to come in once a month. Three or four volunteers work each day to assist the shoppers.
"It does take a lot of time and effort," says Liliane about coordinating and serving 500 people each month. "The need is there and the volume is much higher. The last few months it has been unbelievable."
Parishioners help support the food pantry with 10 percent from the collection at different times during the month. Help also comes in other ways, according to Liliane.
"We depend on donations from other churches," she says.
Food assistance also comes in from groups in the area interested in feeding the poor. Liliane works on a regular basis with the Food Bank of South Central Michigan in Jackson to keep the pantry stocked with the basics.
The pantry serves approximately 200 families each month. Most are younger adults under the age of 55, and often their needs go beyond just food.
Sister Marcine Klemm works with individuals who need extra help with their households. If a person needs assistance with shelter or financial support to get a necessary prescription, Sister Marcine works with the person on behalf of the parish.
"We try to feed them first," Liliane says. "It's a coordinating effort."
The key for the food pantry volunteers is treating those they serve with dignity and respect. "It's all about people helping people," says Liliane.
Liliane has volunteered her time in a variety of ways in her community. She sees volunteerism as part of her Catholic faith, and heeds Christ's call to feed the poor.
"For me it's important to give back to the community," Liliane says. "It is important to make the world a better place. We don't want people to be hungry in the world. I'm putting my energy where it is needed."