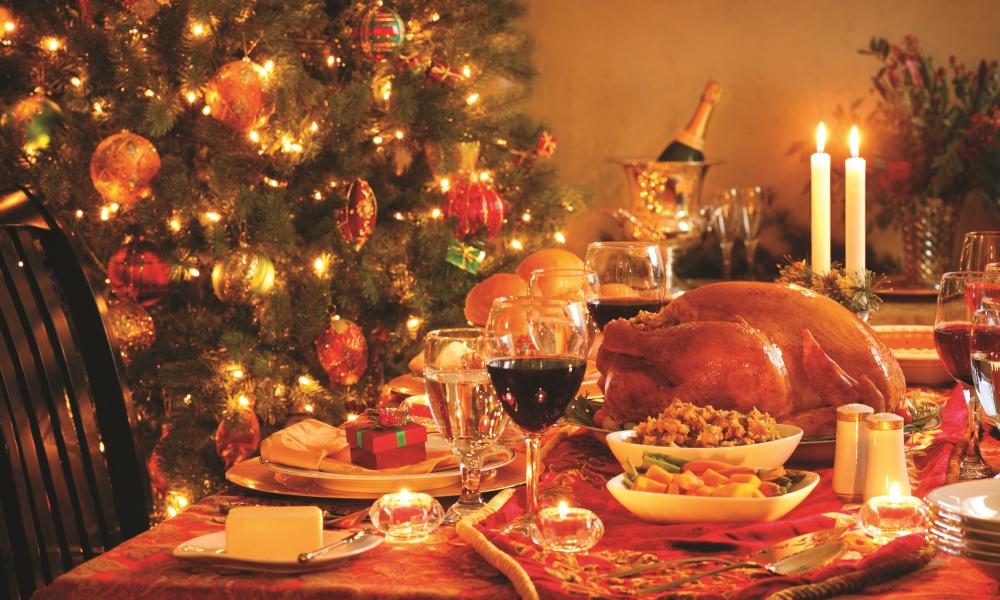 ---
We need to eat healthier food
She Says:
I have an ongoing struggle with my weight – and the holidays are particularly hard.  I wish Andrew would be more supportive when I try to avoid all the fattening foods at his family's Christmas dinner.
He Says:
She is obsessed with dieting. My mom goes to a lot of trouble to make all the holiday favorites at this time of year – I know they're not on Cari's diet, but couldn't she let it slide for just one day?
What do  they do?
We don't know of very many couples who navigate this particular challenge without one of them being irritated and one being hungry – sometimes both at the same time. The holidays can pile on the pounds – and the stress!
Cari, you are to be commended for trying to stick to your healthy eating plan, especially during the most calorie-laden time of the year. It's tough to do that, and also avoid offending the hosts and cooks at various holiday dinners. Especially if it's your mother-in-law! However, you can preserve harmony in the family and avoid pigging out. Consider taking very small helpings of the many tasty dishes being offered and making sure to compliment the person who made them. Remember the Scripture, "How sweet your words taste to me; they are sweeter than honey." (Psalm 119:103)
Andrew, it's hard to practice self-control, and it's even harder when you don't feel supported by the  person who is supposed to be helping you—your spouse. Cari needs to hear that you are more supportive of her than you are concerned about your mother's cooking. Say things like, "I am really proud of how well you are doing – what can I do to support you in this?" And don't forget, "Wow, you look really pretty." While your mother's feelings are important, your primary role is no longer as son – it is as husband.
Deacon Tom and JoAnne Fogle help prepare couples for marriage.