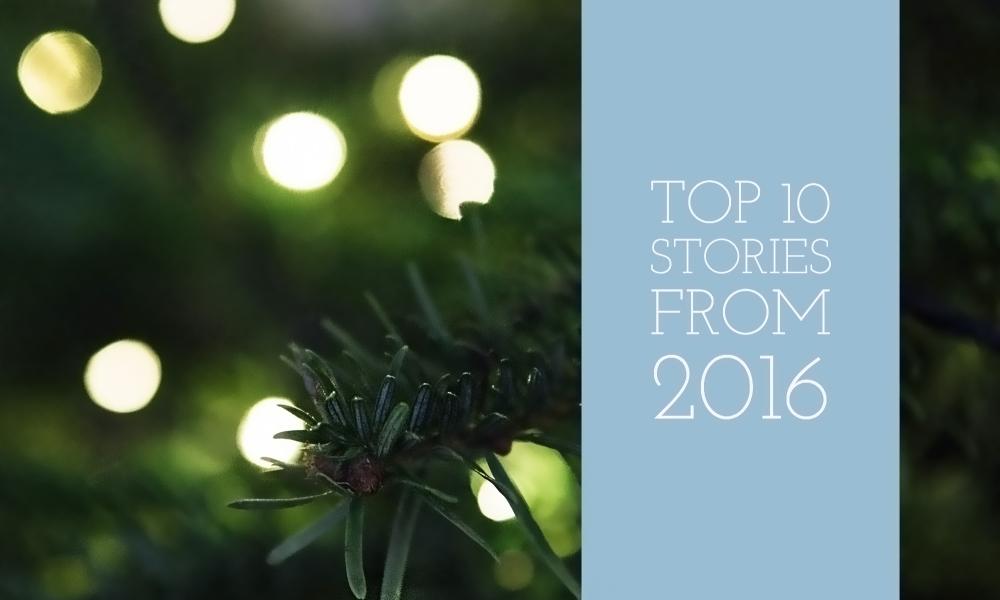 ---
Top 10 stories of 2016
10. How can I be a better Catholic?
Dear Fr. Joe: I came into the Church last year, and I really want to be the best Catholic I can. I read a lot, and visit Catholic websites. But I've noticed that, on the internet and in my own parish, there are so many mixed messages. What's the right way?
9. 'Everyone has Christ in them'
Humble. A simple, nuanced word was the term 17-year-old Brady Falor relied on to describe the impact of his most recent mission trip. "I've changed. I am humbled knowing I have more than the basic necessities of living. I'm very privileged to have a home and food. I don't complain anymore."
8. The importance of being called by name
From the editor: During the first week of July, I began my ministry as pastor of the Catholic Community of St. Mary and St. Ann in Charlotte and Bellevue. A few weeks prior to my arrival in Charlotte, I received my keys to the parish complex. I also began the process of moving my belongings into the rectory and getting settled into the parish community that will be my home for the years ahead. I also started the very important process of learning the names of parishioners. I have asked folks to continue introducing themselves to me at each Mass because, as I have reminded them, there are many of them and only one of me.
7. Thousands gather for an 'Encounter with Christ'
At Faith Fest 2016, once the number of attendees coming through the gates exceeded 6,000 … they lost count. Pretty remarkable for an event that was the first of its kind!
6. From health crisis to classroom
Kathy Ferguson's face glows as she recounts 3-year-old Eleanor's story about adoration of the Eucharist. "She told her mom she visited Jesus in the chapel. She couldn't see him, but she explained, 'He's behind the door, but he's not hiding. He's there, silly Jesus!'"
5. Lighting a fire in Flint: Fr. Tom leads the Catholic presence there
Funny how names can reveal who we are and what we are meant to do. Take the name Firestone. A firestone, also known as a flint, is a strong rock used to generate a spark. That's exactly what Father Tom Firestone is doing with the Catholic Church in Flint (a name coincidence?) – creating a spark to fuel a fire of energy, unity and rebuilding.
4. Father Tim McDonald: 'Partners in a greater mission'
Queen of the Miraculous Medal Parish in Jackson has never had a social hall to allow for funeral dinners or to serve as a gathering space outside of Mass.
But all that will hopefully change as the parish embarks on a diocesan-wide journey to not only raise funds for such a space, but raise funds for the entire diocese.
3. 'God put that red house in front of me'
Denise Williams drives the same stretch of Miller Road every weekday. Dropping off her granddaughter at Flint Powers High School, she turns back on to Miller Road to go to work at St. Pius X Catholic School, and reverses the process at day's end.
"I pass a lot of broken-down houses along the way," she explains. "For some reason, one day I noticed this red house near St. Pius X with its windows broken and doors partially boarded up. It's not much different from the other abandoned houses on that stretch, but something about it woke me up.
2. Bill and Theresa make Catholic Education a priority
"Our job as parents is to bring our kids closer to God. We feel like that's what we're doing by giving them this education," Theresa says. The Martins, parishioners of St. Mary Star of the Sea in Jackson, make Catholic schools a financial, educational and spiritual priority for their family.
1. Should we send our kids to Catholic School?
Dear Fr. Joe: Someone told me that, as Catholics, we are supposed to send our kids to Catholic schools. We are wondering if it's really worth the financial struggle; are we obligated to do this?