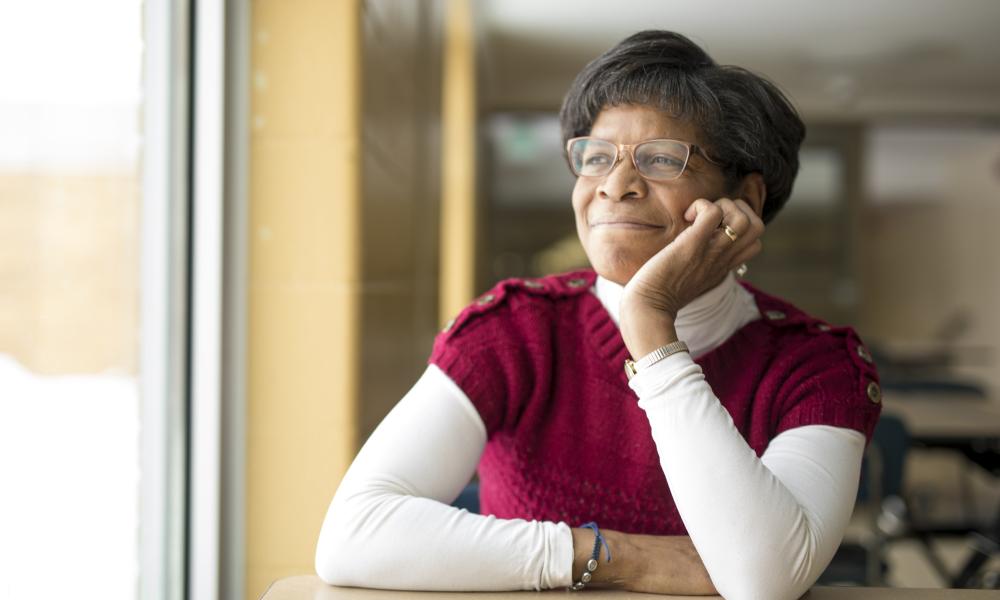 ---
Theresa Marshall: 'Never stop praying, hoping and loving people'
First Consecrated Virgin in the Diocese of Lansing and former principal, St. Thomas the Apostle Catholic School, Ann Arbor
Q: How is your faith the foundation of your vocation as a consecrated virgin/principal?
A: Eucharistic adoration, holy Mass, and daily rosary were the centers of our family prayer life. We experienced answers to prayer as a family like food and clothing multiplying, and healing occurred with us as we offered petitions for our family. Experiencing the miracles made it hard not to believe and trust God. Attending Catholic schools from second grade through high school, I learned more about the faith and found a more profound love for Jesus after reading the autobiography of St Therese of Lisieux, my patron saint. I began to pray and read Scripture daily.
Q: Is there a person who inspired you along the way?
A: My inspiring person is Sister Eileen who was my spiritual director when I was 16 until I was 22.  She was in the order of the school sisters of Notre Dame. She met monthly with me after I told her about my prayer life as a teen. She was wise, loving and very entertaining. She had a healthy relationship with Jesus and took me seriously even at age 16. It helped me lean into my relationship with Jesus and gain discernment about spiritual life.
Q: Tell us a defining moment in your ministry.
A: A defining moment occurred in my ministry when I was at the end of my first year as a new principal. I was exhausted having done extra long work hours that week. I had several school family and staff circumstances that caused me anguish, and hours of worrisome prayer. I went out to the office to make a final announcement and prayers for the school day. Before getting to the PA system, a student came up to me and said, "Ms. Marshall, I got this for you." It was a miraculous medal blessed by the pope. The child hugged me. All the anguish melted away. 
Q: What would you tell your younger self about not giving up on achieving your goals?
A: I would say
Never stop praying, hoping and loving people.
Trust Jesus with reckless abandonment; Nothing is impossible with him. 
Lean into his caress and if fear knocks let your faith answer.
There is no limit to the mercy, love and miracles he will do with expectant faith.
Get lots of sleep and when you can, play with friends.