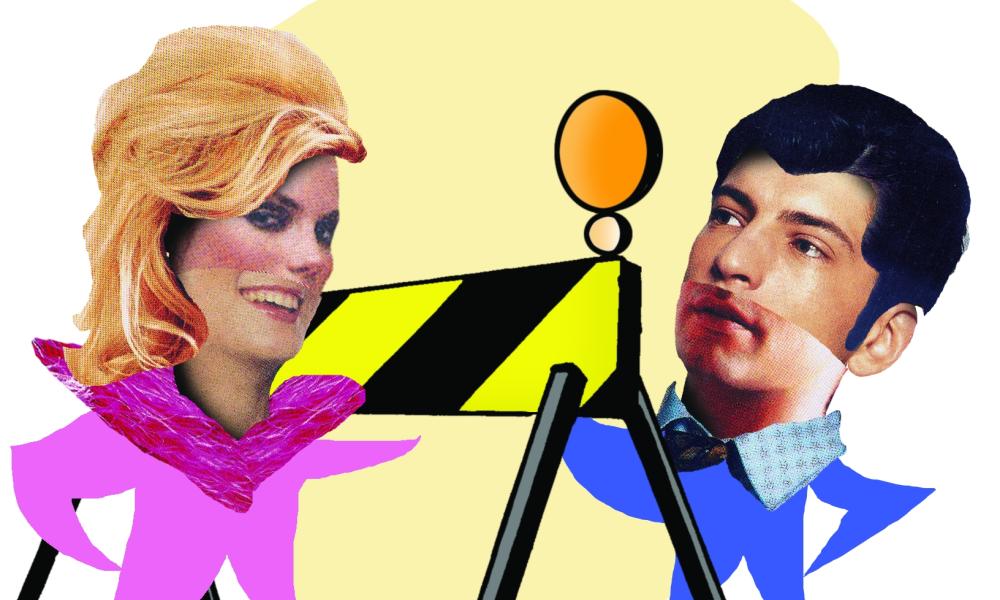 ---
Take 10 minutes to talk
Money tip:
3 musts for debt management
The old adage says death and taxes are unavoidable. I believe we can now add debt to that proverb. It's inevitable. Mortgages, cars, credit cards, student loans and more. Things simply cost too much now to pay cash every time. So if we can't live with it , or at least too much of it, and we can't function without it, what do we do? We manage it!
---
Debt management comes in three very important but often disconcerting ways:
1  Knowledge – Educate yourself on the various forms of debt, learning how to obtain the best cost loans with the best terms for your family's situation. Seek out lowest rates and shortest terms of repayment. Caveat emptor!
2  Live within your means – You have a budget and a family plan – right? Right?! Follow it. Be happy with what you have; after all, you can only afford what income you have available for debt repayment. The yoke of indebtedness is enough burden to break up families.
3  Be honest with yourself – This is the tough one. Have only the necessary debt your family needs to live comfortably. We all need a house and transportation and life's necessities. Is your debt based on taking care of your family, or is there excess due to "wanting it all," or keeping up with the neighbors, or just that you think you deserve certain luxuries?  If so, you either have some attitude adjustment ahead, or a long life of the never-ending gobstopper of owing.
– John Morris
---
Time matters:
Take 10 minutes to talk
"Take Ten To Talk!" The 4-T principle is easy, effective, and doesn't take rescheduling the entire day to make it happen. Ten minutes set aside for just the two of you to talk shouldn't be much of a stretch. Consider how much time we spend channel surfing on television, collecting the mail and sorting it, or getting ready for bed. We suggest the ten minutes right before turning the light off at night or first thing in the morning before rising from bed. It gives both spouses a chance to tell one another how much they are appreciated.
– Tom and Joanne Fogle
---
Time Tip: Some people never open the Bible or the Catechism because those books are so large. But if you read them one page at a time, they're quite manageable.
– Time Management for Catholics by Dave Durand
---
Connect:
Talk about these 6 things to take back ownership of your marriage
This is a heavy topic but well worth the effort. Sit down together and ask yourselves, "Who owns our marriage?" Is the answer the kids, work, other relationships and activities? In other words, where are your priorities?
Share your true feelings. Remember, marriage is your vocation; it's not just another thing in your schedule. Then ask yourselves, "Can we remember the last date we had? The last time we spent a night away from the kids and the office together? Or how about simply the last time we talked on a daily basis about things that matter to us?"
---
Talk about these things. Remember that marriage takes effort, prayer and faith in the goodness of your spouse. Here are some things to help you:
1  Plan a get-away together in the next 60 days.
2  Set a consistent time for the kids to go to bed so you have time together.
3  Buy tickets to a concert or  play, or simply go on walks together.
4  Give each other back rubs.
5  Each of you write up a list of five things you would like to do together. Talk about them and put them in your schedule.
6  Hold hands every night before either one goes to bed and pray together. God wants to work miracles in your marriage!
– Tony Sperendi
---
Romance and intimacy:
How romance changes over the years
As we look back over our 23 years of marriage, we see how our views of romance and our approach to it have changed. Starting out like many young couples, expectations and passions were high, but we did not yet fully appreciate how romance and sexuality were only part of something much larger – marital intimacy.
This is not unusual; many young couples start out with the mistaken notion that their physical passion will always be high and will see them through any problem because they are so much in love. The reality is that few couples can sustain those early levels of romantic intensity. Each couple must successfully adapt to the ups and downs of the changing stages of married life. Whether it's starting a family or adjusting to retirement, the successful couple learns how to shift roles while building a deeper sense of intimacy rooted in trust, commitment, true affection, mutual support, open and honest communication, forgiveness and a shared spirituality. For real closeness and intimacy to flourish, each couple must ultimately develop a style of romance that evolves as they pass through different stages of marriage
---
4 questions for discussion:
1  Discuss with your spouse how your romance has changed since you first got married.
2  What is our "style" of romance at this stage in our marriage?
3  Do I feel closer to my spouse now than when we got married?
4  Is romance something I've given up on, taken for granted, or is it part of a larger approach to strive for a deeper intimacy in our marriage?
– Rick and Diane Peiffer
---
Prayer moment:
Prayer of a New Family
He: God, I can hardly believe it!
We were two in love – in love in your love.
She: Now we are three in love – in love in your love.
A new life has entered our lives,
entered our circle of love.
He: It is too much to take in, all this beauty
in such a tiny package, so perfect in every way.
She: O blessing of all blessings, new life.
Thank you for this gift of love, this bundle of joy,
this treasure beyond measure.
Together: Guard our lives as we guard this new life.
May this child grow in wisdom and grace in you. Amen.
– Pat Nischan