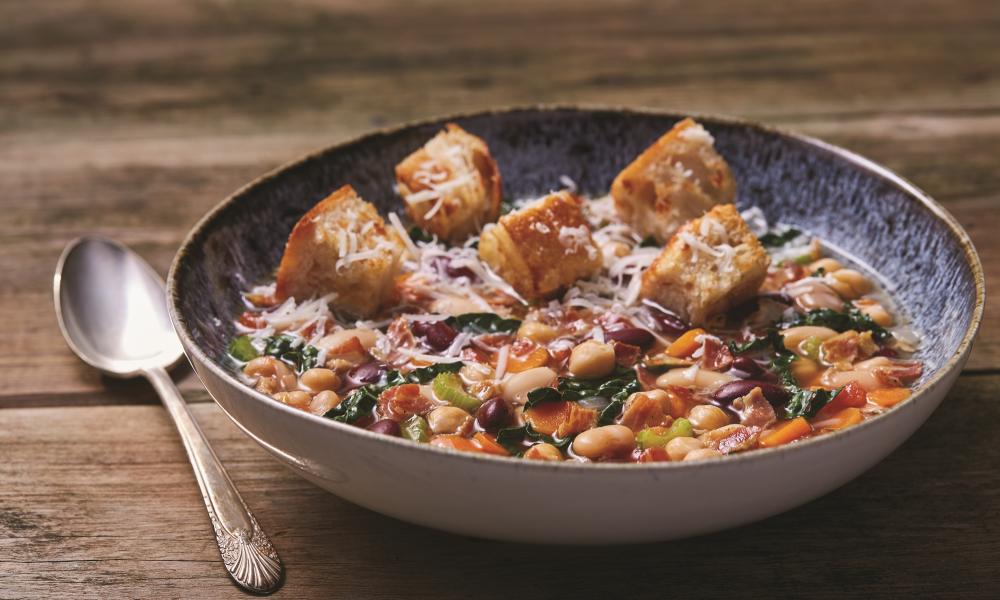 ---
Symbolism and Soup Go Hand in Hand
In our dining room hangs a framed print of Caravaggio's "The Calling of St. Matthew," which is a reliable conversation starter when we have guests over for dinner. Like clockwork, right about the time we are serving the soup course, my husband starts explaining the layers of symbolism in the painting:
"... the source of the light does not come through the window, because the light in the painting symbolizes God's presence, not the sunlight."
"... the subjects are vested in Renaissance garments of Caravaggio's time, except Jesus and Peter who are dressed in the garb of first century Judea, symbolic that Christ's message is always relevant despite the year we live in."
... etc., etc.
Once he gets going, my husband kind of loses himself in the clever messaging embedded in the artwork.
---
The painting illustrates the passage from the Gospel of Matthew (9:9-13):
As Jesus passed on from there, he saw a man named Matthew sitting at the customs post. He said to him, "Follow me." And he got up and followed him. While he was at table in his house, many tax collectors and sinners came and sat with Jesus and his disciples. The Pharisees saw this and said to his disciples, "Why does your teacher eat with tax collectors and sinners?" He heard this and said, "Those who are well do not need a physician, but the sick do. Go and learn the meaning of the words, 'I desire mercy, not sacrifice.' I did not come to call the righteous but sinners."
---
Caravaggio was much more comfortable depicting the sinful man and even used peasants and prostitutes for his models. Perhaps that is because the artist himself could identify with the brokenness of his subjects. Caravaggio had a dark and violent nature that on at least one occasion brought him to murder and, in the end, resulted in his own violent death as well. Yet from this flawed and troubled soul comes some of the most magnificent and beautiful religious art of the 1600s, replete with Christian symbolism and a profound understanding of the faith. Caravaggio captures our admiration as a shining example of how God can work through our gifts, despite our flaws, to produce things of great beauty.
As we approach the feast day of St. Matthew on Sept. 21, one wonders if Caravaggio pondered this concept. Did he relate to Matthew, himself a sinner who was ultimately used by Christ to create something good? We can only conjecture. I'm sure when we next entertain, my husband will wax on about symbolism in the art that hangs in our dining room to the guests we will be hosting. Right about then, I will again serve the soup. As a nod to Caravaggio's origins, perhaps I'll prepare some Tuscan bean soup (Ribollita). It dates back to the Middle Ages and, like the models he was fond of using, it has peasant origins. I wonder if Caravaggio himself ate this soup or some version of it. I'll suggest that to the guests … once my husband is done with his art lesson!
---
TUSCAN BEAN SOUP
1 pound diced pancetta (or cooked chopped bacon)
1 14-ounce can cannellini beans (drained/rinsed)
1 14-ounce can kidney beans (drained/rinsed)
1 14-ounce can garbanzo beans (drained/rinsed)
1 14-ounce can diced tomatoes
3 tablespoons extra virgin olive oil
1 large onion (chopped)
1 cup chopped celery
1 cup chopped carrots
2 cups chopped green kale (stalks removed)
3-4 cloves minced garlic
¼ cup white wine
2 quarts chicken broth
2 sprigs rosemary
1-2 sprigs thyme
1 sprig oregano
1 loaf rustic Italian bread (cut into cubes)
Grated parmesan cheese (for serving)
DIRECTIONS
Bundle the herbs in cooking string and set aside. In a large stock pot, cook pancetta in olive oil until slightly crispy (3-4 minutes). Add the onions, celery, carrots and garlic and cook for 5-7 minutes. (Alternatively, cooked/chopped bacon can be substituted after vegetables are sautéed.) Add the white wine. Season with salt and pepper to taste. Add all drained beans, diced tomatoes and the chicken broth. Add bundled herbs and additional salt and pepper to taste (if needed). Cook for 15 to 20 minutes. Add the kale and continue to cook on a gentle simmer until vegetables are tender (about 30-40 minutes). Remove bundled herbs.
Throw bread cubes in a sauté pan. Drizzle with olive oil and salt and pepper to taste. Toast over medium heat until light golden brown on outside (7-10 minutes), tossing occasionally. Serve soup topped off with toasted bread and freshly grated parmesan cheese.