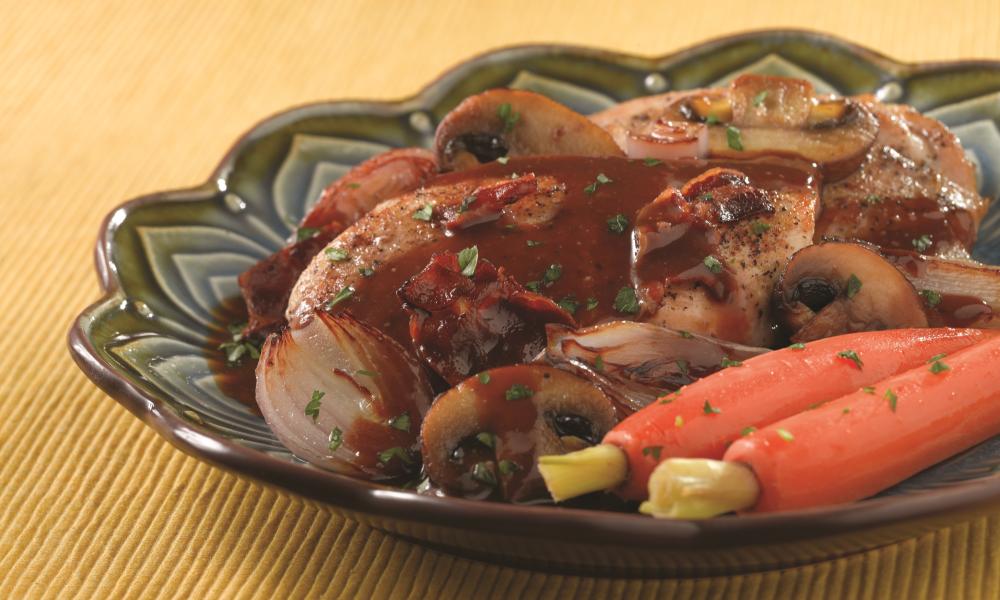 ---
Stolen French bread and fine silverware
The release of the musical Les Miserables on the silver screen brought a renewed popularity to the acclaimed Broadway production of Victor Hugo's classic novel. The story, which deals with forgiveness and the power of redemption, is a tapestry of subplots featuring diverse characters that stir my emotions. To me, one of the most poignant messages of Les Miserables is found in the symbolism of two specific items: a loaf of bread and fine silverware.
The importance of the Seventh Commandment – Thou shalt not steal – is easily understood. If you have had something stolen from you, you know how violating and unjust it feels. Often, the next response is, "If I ever find that guy …" You'll what? Inflict physical harm? Get even? It's natural to want to. But Jesus had a rather different response to the endeavors of thieves. Matthew 5:40 makes it clear that if someone should try to take your tunic, you should offer them your cloak as well. This is not an easy teaching for us as Christians.
In Les Miserables, we see this contrast played out. We are shown how the power of forgiveness can be so much greater than the weight of punitive justice. The protagonist, Jean Valjean, steals a meager loaf of bread to feed his starving nephew. The unjust act lands him in prison and marks him a thief for the rest of his life. His self worth is destroyed, and he seems unable to shed the label of "thief" with which he has been branded. One day, he steals something much more valuable – fine silverware. And from a Catholic bishop no less! But instead of seeking some harsh punishment, the bishop actually provides an alibi to the police on behalf of Jean Valjean so that he may go free ... with the stolen silverware!
The response from the emancipated character is profound. The act of charity liberates him emotionally and spiritually. He is a changed man who is simultaneously humbled and given a new sense of self-worth and an entirely new outlook on his relationship with God.
The symbolism, I find, is in the irony of what is stolen. A mere loaf of bread, small in value and used to feed a starving child, earns Jean Valjean the perpetual weight of an oppressive sentence. But fine French silverware, worth a great deal, is relinquished freely by the merciful bishop. To me, this story embraces the purpose behind our Lord's message. No matter how much earthly value may be attached to any item we possess, nothing is worth more than the opportunity to save a soul and to teach Christ's message of forgiveness.
If you have not read Victor Hugo's book, seen the Broadway musical, or watched the movie, I recommend you do. And if I might suggest something to put you in the right mood, try curling up with some authentic French cuisine when you open the book or throw in the DVD. The following recipe is a personal favorite, best enjoyed with French bread ... and served with fine silverware!
---
Quick and Easy Coq au Vin
8 ounces bacon coarsely chopped
5-6 boneless, skinless chicken thighs
3 tablespoons chopped fresh Italian parsley, divided
1 sprig thyme, removed from stem and roughly chopped
8 ounces baby bella mushrooms, sliced into quarters
9 large shallots, peeled and cut in half
6-7 baby carrots quartered lengthwise
2 garlic cloves, minced
1 ½ cups dry red wine (such as Syrah)
1 ½ cups chicken broth
2 tablespoons tomato paste
3-4 teaspoons flour
Preheat oven to 225 degrees. Sauté bacon in large nonstick skillet over medium-high heat until crisp. Remove bacon from pan and place in a bowl lined with paper towel. Salt and pepper both sides of chicken and add to same pan with bacon drippings. Add 1 tablespoon of chopped parsley and cook for about 6–7 minutes per side (or until cooked through) on medium to high heat. Transfer chicken to casserole dish, cover and place in oven to keep warm.
Add mushrooms, shallots, and carrots to same pan with juices. Sauté until shallots are light golden brown (about 5–6 minutes). Add garlic and sauté for another minute. Add wine, broth, tomato paste, cooked bacon, 1 tablespoon parsley and thyme. Bring to a gentle boil, stirring occasionally until reduced (about 8–10 minutes).
Slowly add flour to sauce and stir until it thickens slightly. Add a bit more salt and pepper to taste. Place chicken on platter and add any remaining juices from casserole into sauce. Give it a quick stir and pour over chicken. Sprinkle with remaining parsley.
Michelle DiFranco is a designer and the busy mom of two children.