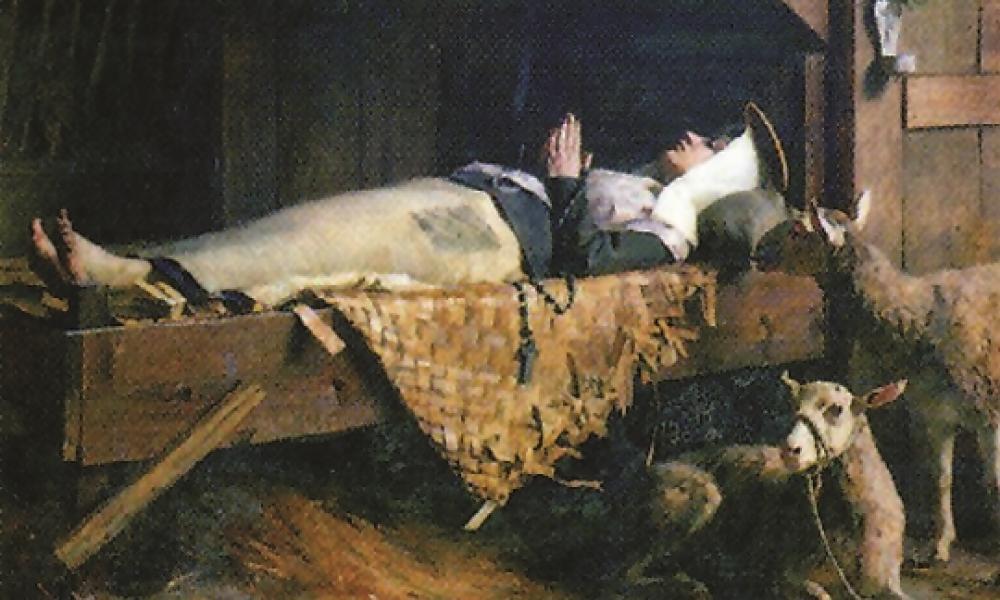 ---
St. Germaine
After Mocking Her – People Became Inspired by Her
St. Germaine Cousin
Born: 1579
Died: 1601
Feast: June 5
---
Claim to Fame: Germaine was marked with suffering from the time of her birth. She had a deformed hand and scrofula. Her mother died when she was an infant and her stepmother abused her. She died young, after a hard life.
Lowest Moment: Germaine's stepmother scorned her. Under his wife's influence, Germaine's father banished Germaine from the house to avoid the contagion of scrofula. From childhood, she worked as a shepherdess, returning at night to a bed of vine branches in the stable or garret.
Why she is a saint: Germaine practiced many austerities and devotions. She went to Mass every day; when the bell rang to call worshippers, she stuck her staff in the ground and left her flocks in God's care. Even though the pasture was next to the wolf-infested forest, she never lost a single lamb.
The villagers mocked her piety and made fun of her deformities. Then they saw signs of God's favor on her and changed their minds. In order to go to the church from her pasture, she had to cross a stream. After a heavy rain, the stream would become impassable. When Germaine needed to go to church, the waters parted for her to walk through and her ragged garments never even got wet. Also, although she was extremely poor, she shared her meager rations with anyone who was hungry.
How she died: Germaine's father finally realized how badly he was treating his daughter and asked her to come home and live with the family. She begged to stay in her humble position, however, and died in her sleep on her bed of vines at age 22. Germaine's grave was opened in 1644 and her body had not decomposed at all. It was removed from the grave and displayed in the parish church. Many miracles were attributed to her intercession, and she was beatified in 1850.
Prayer: Lord, St. Germaine was one of the gentlest and kindest of your lambs. Give us the grace to be as generous and open-hearted as she. We ask this through Christ our Lord. Amen.