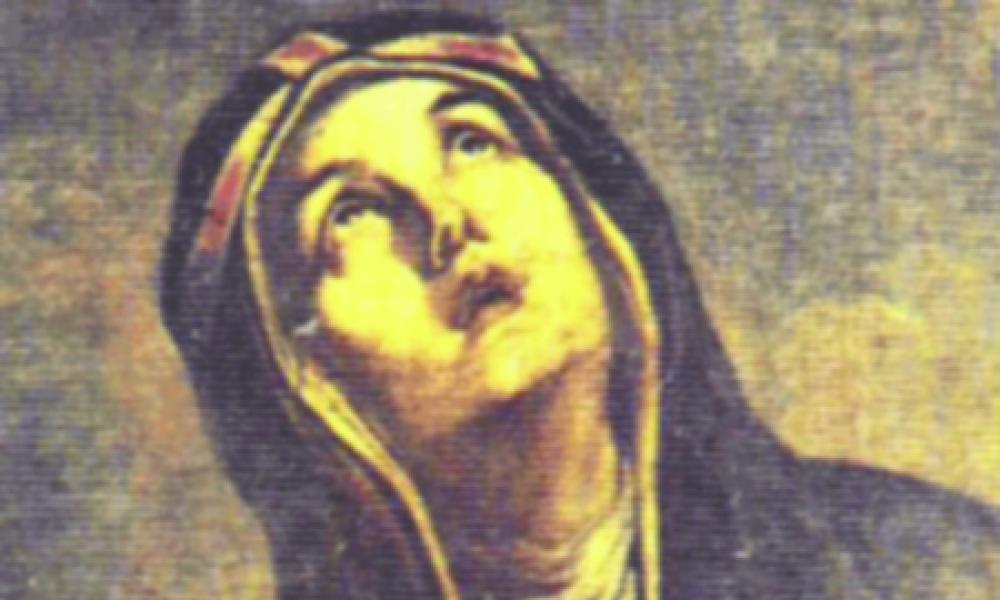 ---
St. Bridget
Created a new order, the Brigittines
Feast Day: July 23
Patron saint of Sweden, co-patroness of Europe
Canonized: October 7, 1391
Meaning of name: Exalted one
---
Claim to fame: Bridget's father, Birger Persson, was one of the wealthiest landowners in the country. From an early age, Bridget showed a deep interest in religion. Her family fostered this as she grew. Following the death of Bridget's mother, an aunt came to live with the family, and she encouraged Bridget's faith and strong will. At age 13, Bridget married Ulf Gudmarsson. Although marriage had not been her first choice, she was happy. The couple had eight children, among them St. Catherine of Sweden. Bridget's charity made her very well known in Sweden, and she was acquainted with a number of theologians. She even lived in the court of King Magnus Eriksson for several years.
What made her a saint: As a girl, Bridget sometimes had religious visions, including one of Mary placing a crown on Bridget's head. Following her husband's death, these visions became more frequent. She even believed that Jesus himself visited her. She also founded a convent at Wadstena and created a new order, the Brigittines. She journeyed to Rome to obtain commendation from the pope, which would make her order official. But she did not receive it. (Her daughter Catherine succeeded in obtaining commendation after Bridget's death.) Bridget remained in Rome for the rest of her life and was known for her charitable and pious lifestyle.
How she died: Upon returning from a pilgrimage with her children Catherine and Birger, Bridget became terminally ill. She died in Rome on July 23, 1373, and her remains were taken back to the convent she founded in Sweden.