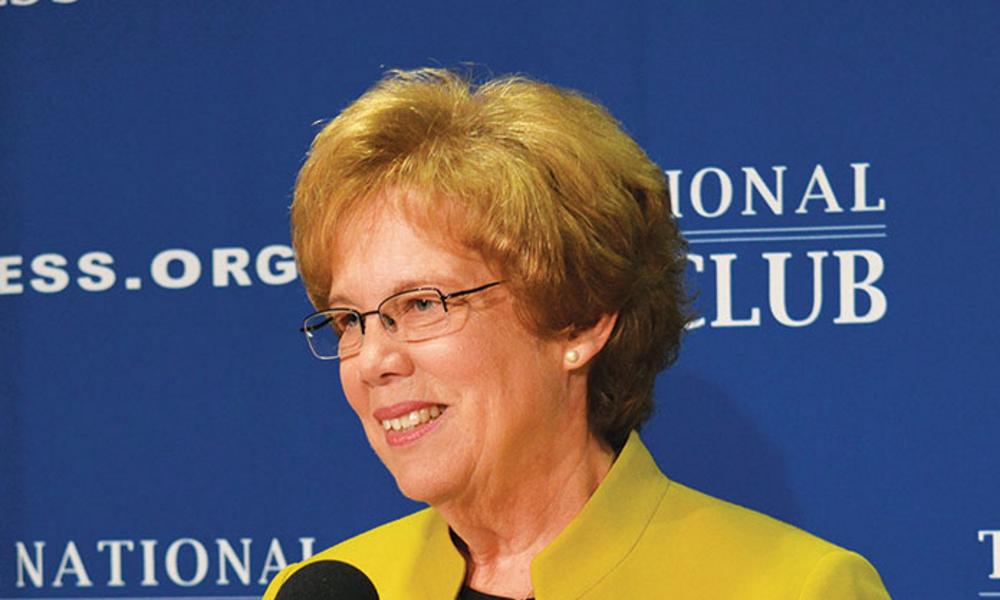 ---
Sister Donna Markham, OP, Ph.D - First president of Catholic Charities USA from Diocese of Lansing
While I have never aspired to be the "first woman" in any given position, in retrospect, I realize that I often have been. That began early in my religious life when I was invited to teach at St. John's Provincial Seminary in Plymouth, Mich. Another sister was working as the librarian and another as director of field education, but I was the first woman to actually teach courses at the seminary.  Later, after serving on the general council of the Adrian Dominican Congregation, I was invited to become the executive director of the Southdown Institute in Ontario, Canada. As the first woman to hold that position, I led the treatment teams that were dedicated to assisting priests and religious recover from addictions and mental health problems. Most recently, I was selected as the president and CEO of Catholic Charities USA. As the first woman in 105 years to hold that position, I began my tenure in June 2015. 
Clearly, in each of these positions my Dominican spirituality and my faith served as bedrock for the challenging decisions that inevitably face any leader. I have been blessed to have many wonderful Adrian Dominicans mentor me along the way and it is upon their shoulders that I stand. It is important to say that I have been much more responsive to God's call to serve in various roles than I have ever been intent upon achieving "my" goals. Many times, I have been surprised to be chosen to lead, whether that be an organization or my religious congregation. Similarly, I have never aspired to be the first woman in any given position. 
I would say that the most important thing in my life as a Dominican is to be a faith-filled preacher of the Gospel of Jesus in my work and through my words. I hope that when all is said and done, I will have come close to achieving that!