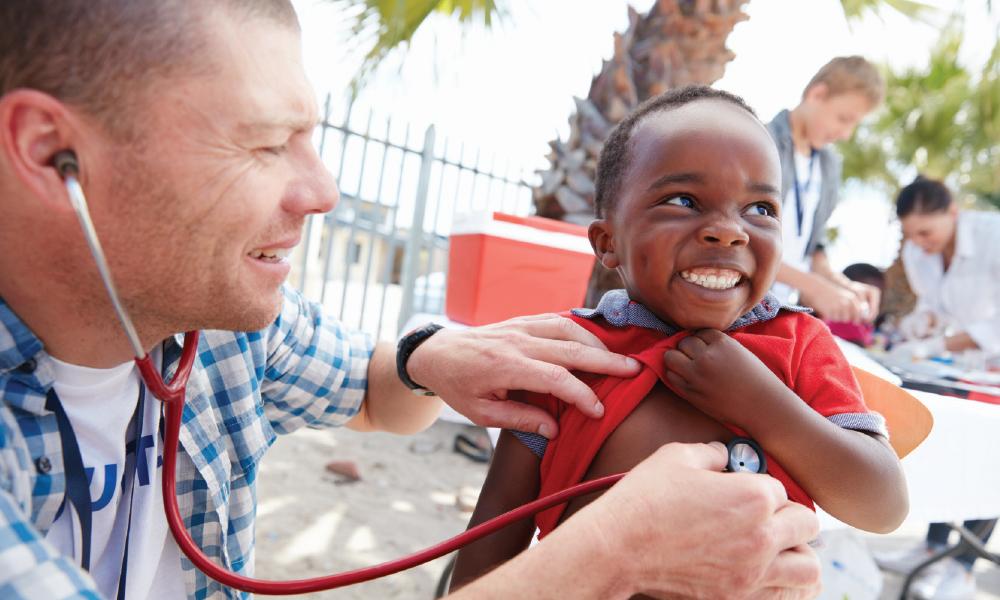 ---
Sharing Our Blessings With Visiting Missionaries
Through the years I know I've heard a number of visiting missionaries make appeals each summer at Mass. The first that I can distinctly recall took place nearly 35 years ago. In that case, the visiting missionary was a Maryknoll priest who, at that time, was ministering in the rural Appalachian region of the United States. Although I cannot remember his name, I do know that on that particular Sunday I learned that Maryknoll missioners were, at that time, ministering in many places around the world. I was fascinated by the idea that this particular priest was working to bring the Gospel to people who lived in the hollers and valleys of the rural United States. He spoke of the need to provide people with basic things like food, water, clothing and health care, in addition to sharing the Good News of Jesus Christ with them. As he spoke, he painted a picture of priestly ministry that was simultaneously challenging and exciting, while he also painted a picture of being Church that was very different from my own suburban faith experience. It was an eye- and heart-opening experience for me. As I placed my mission appeal envelope in the collection basket on the following weekend, I had a small sense of feeling better connected with people who were in desperate need, who were also my fellow sisters and brothers in Christ.
In 25 years of priestly ministry, I have had the pleasure to help welcome visiting missionaries from all over the world. They have come from Mexico, south and Central America, India, Southeast Asia, nations in Africa, as well as the United States. They have come from communities as close as Flint, Michigan, and as far away as Gitega, Burundi, in the Great Lakes region of eastern Africa.
The needs have ranged from helping to build a seminary, creating an orphanage and school for the victims of tribal genocide, digging communal toilets, providing funding for the training of lay ministers and catechists, helping community members to learn new job skills and so much more. In addition to helping provide financial support, there is the companion promise to pray for the missioner as well as those who are being served by their ministries.
In this issue, you have the opportunity to meet Anne Rivet, who is the coordinator of missions for our diocese. Her work is necessary because it helps to remind all of us that we belong to a Church that is much larger than our local parish or even our diocese. When our parishes welcome a visiting missionary, we have the opportunity to respond through the gift of our prayers and our treasure to assist with the work of spreading the Gospel and the work of living the Gospel each day. Hopefully, we also have a deeper sense of the many blessings that God has placed in our lives and the life of our parish community – blessings that are meant to be shared.
Each Sunday, as we pray the creed, we affirm that we believe in "one, holy, catholic and apostolic Church." This means a Church that spans the globe, is united in love for God, seeking to grow in faith and relationship with God and with one another, and a Church that continues to reach out to all parts of the world, sharing the Gospel message of peace and hope, of reconciliation and healing, of love and mercy, rooted in God's unending love for us and our love for God, expressed in word and deed, as well as in prayer and financial sacrifice. And so, our journey in FAITH continues.