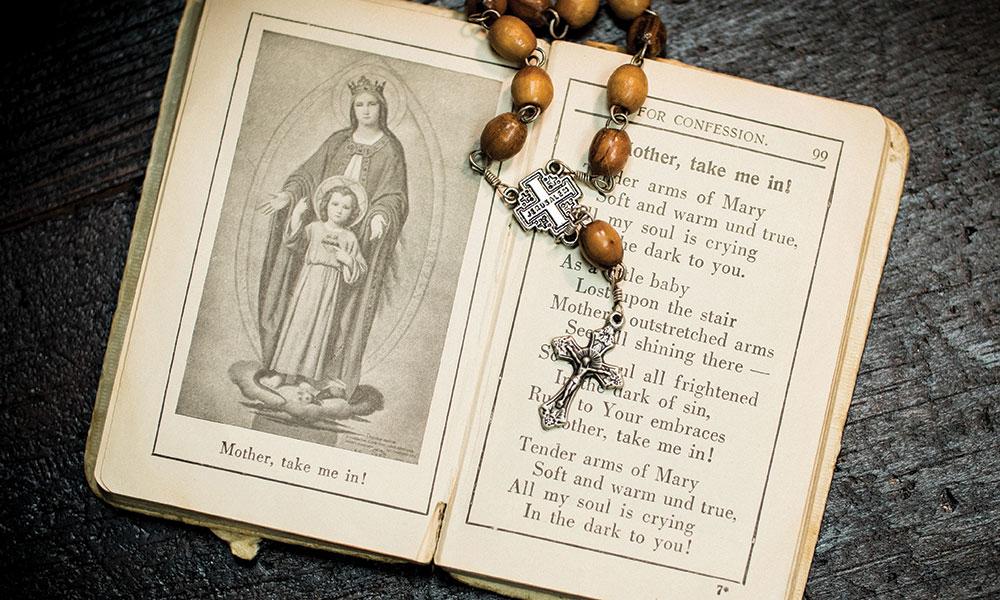 ---
A Scriptural Rosary
Sometimes October is referred to as the month of the rosary. This is due to the feast of Our Lady of the Rosary (formerly Our Lady of Victory) celebrated on Oct. 7, commemorating the victory at the Battle of Lepanto on Oct. 7, 1571. This is just one of many miraculous events attributed to the praying of the rosary.
In addition to seeking the intercession of our Blessed Mother for our needs, those of the Church and of the world, when we pray the rosary we are actually meditating on the life of Christ. Not only are many of the prayers of the rosary scriptural, but the mysteries themselves draw us deeper into the Scriptures and the life of Christ. Indeed, the beginning of the Hail Mary prayer itself comes from Luke 1:28 and the Our Father is taken from Matthew 6:9-13.
As we continue to go through Bishop's Year of the Bible, here is a chance to add yet another layer of Scripture into our prayer life. Even with this scriptural foundation, we can take that element to another level by reading or listening to additional Scripture passages related to each mystery.
This is a good way to pray the rosary with young people. (see below some hints for praying with children.) In a scriptural rosary, rather than simply announcing the mystery and then praying 10 Hail Mary's in a row, the leader would read one part of the overall narrative before each Hail Mary. During this month of the rosary, give a scriptural rosary a try.
Resources on scriptural rosaries:
Here are some tips on praying the rosary with children:
Invite children to take turns reading the accompanying Scripture passages before the decade
Invite children to lead a decade
Have images of each mystery present for a visual aid
After each decade, parents could pause for a discussion on the mystery and Scripture passage, asking children what images came to mind, or what thoughts/questions they have
Pray one decade instead of all five; this might be a good time to insert Scripture passages in between each Hail Mary (see website above)