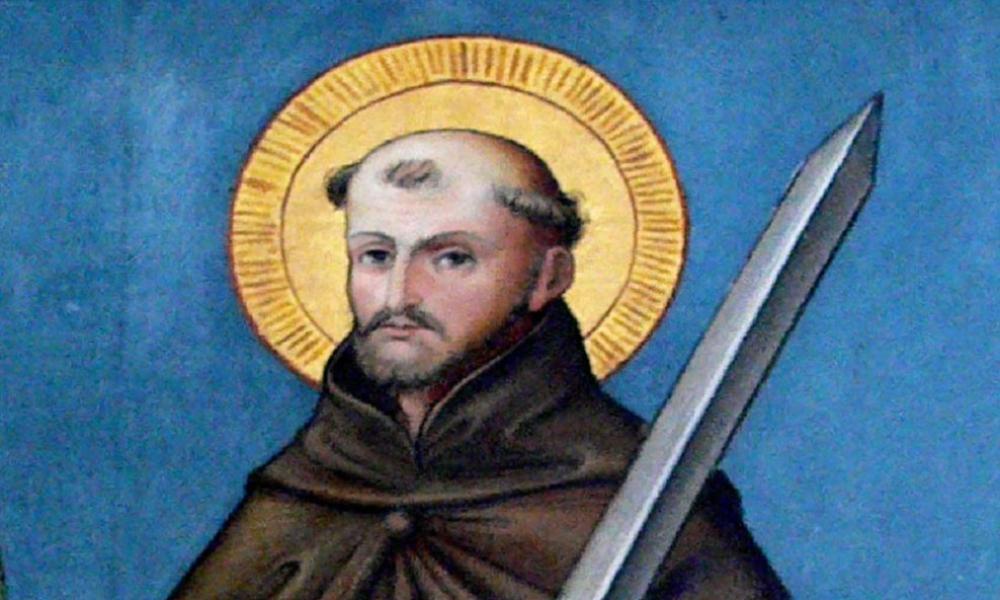 ---
Saint Fidelis of Sigmaringen - The Poor Man's Lawyer
Mark Rey (1577-1622) began his career as a lawyer who accompanied aristocrats around Europe as a tutor. During this travel, he attended Mass often and helped the poor at every opportunity. After getting fed up with the corruption among his colleagues, Mark abandoned his law career and joined his brother to become a priest of the Capuchin Order in 1612. Already known for his charity, he distributed his wealth to the poor and needy seminarians, and chose the name "Fidelis," the Latin word for "faithful," as his religious name. His generosity and zeal for the faith made him one of the most effective preachers of the Counter-Reformation.
As a devoted follower of Saint Francis of Assisi, Fidelis continued serving the poor and sick of his community. At one point, he opened the doors of his friary (in present-day Austria) to care for sick soldiers during an epidemic in the city. Many residents, including many Calvinists, were moved by his charity and converted to Catholicism.
After this success in evangelization, the Capuchins appointed him to lead a group of preachers into eastern Switzerland to defend the faith against the growing presence of Calvinists and other sects. Fidelis succeeded in converting some important men of the area. As the Calvinists became increasingly hostile, Fidelis began preparing for martyrdom.
On April 24, 1622, he went to confession, celebrated Mass and began to preach. In concluding his homily, he stood in silent ecstasy with his eyes fixed on heaven. He then foretold his death to several confidants. Later that day, after refusing to refute his Catholic faith, he was killed.
Fidelis is remembered for his steadfast devotion to his faith, and these words: "Woe to me if I should prove myself but a halfhearted soldier in the service of my thorn-crowned Captain."