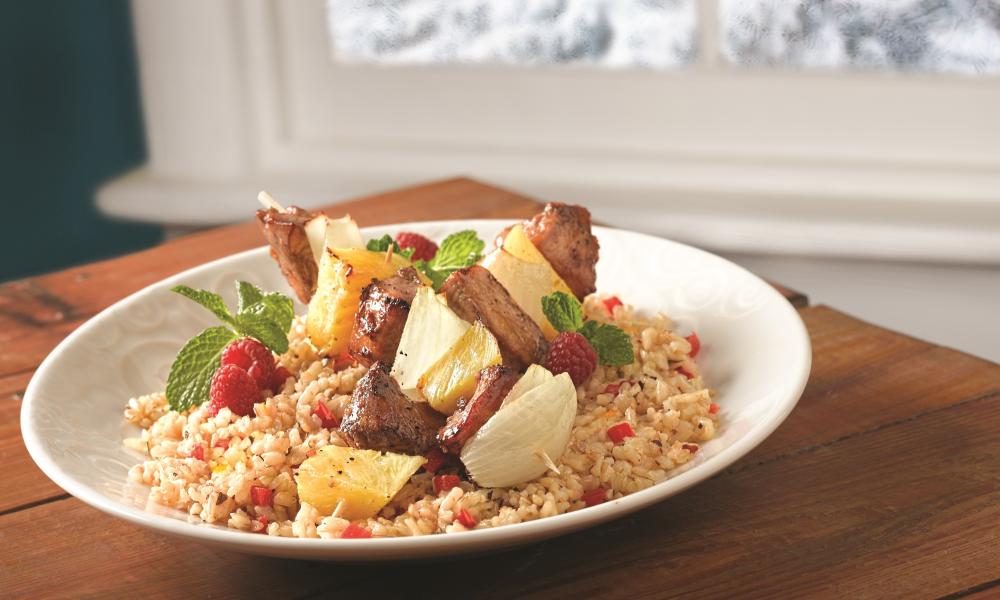 ---
A real American hero
Americans love to root for the home team. We celebrate our nation's historical heroes and their contributions to the world. As a country, we cheered as our Olympians fought for gold in London last year. We naturally want our own to succeed and be recognized. And we saw this enthusiasm among Catholic Americans when two of our very own North American holy women were canonized saints last year by Pope Benedict XVI. And, of course, this should make us proud.
One of the two canonized, St. Marianne Cope, was a German-born American who became a member of the Sisters of St. Francis of Syracuse, N.Y. There, she worked at St. Joseph's Hospital, where she gained a lot of experience that would eventually help her in her ministry. Later on, she received a letter requesting help at hospitals and schools in Hawaii and to assist those suffering from Hansen's disease. Many other religious institutes had declined, but Mother Cope willingly volunteered to care for the lepers on the island of Molokai, Hawaii. She faithfully devoted much of her remaining life there and "sacrificed for the salvation of the souls of the poor Islanders."
Jan. 23 is St. Marianne Cope's feast day. Now, Hawaii is a much more hospitable place in January than my part of the country. But the tropical setting would have been little consolation to the conditions she faced, as she cared for these suffering victims. Just as in the time of Christ, the lepers she nursed and fed were not only afflicted with the disease, but also with the sense of isolation and abandonment it brings. Over time though, her hard work and love did make the island of Molokai a brighter and more cheerful place for those who were sent to live there.
Of course, there is nothing wrong with cheering for sports figures. And those who risk their lives here and overseas to defend us are truly brave and heroic. But, in the largest and truest sense, when we measure our performance toward our ultimate earthly goal, which is holiness through faith, sacrifice and love, the saints are the ones who give us so much to cheer, to be proud of and to emulate. They are the truest of heroes.
In adapting to the local customs and traditions of the people she served, St. Marianne Cope had to implement her mission and purpose within a new and foreign environment. I picture her nursing and feeding these people with medicine and food that was likely quite different from what she was used to at the hospital in Syracuse. This Hawaiian-inspired dish includes ingredients that St. Marianne Cope would have served to nourish those she cared for. I am sure you will enjoy the recipe. But, in so doing, let's remember an American hero of whom we can all be proud and a saint to celebrate and from whom we can ask intercession: St. Marianne Cope.
---
Hawaiian chicken kabobs
You will need:
4 boneless chicken breasts (cut into thick pieces)
16 large pineapple chunks
2 medium sized onions, quartered and layers separated
¼ cup soy sauce
1 tablespoon sesame oil
2 tablespoons Worcestershire sauce
4 cloves crushed garlic
1 teaspoon fresh grated ginger
2 tablespoons brown sugar
Freshly ground pepper
4-5 skewers
For basting
¼ cup soy sauce
3 tablespoons melted butter
Directions
Make the marinade. In a large airtight container or zipper storage bag, combine chicken pieces, soy sauce, sesame oil, Worcestershire sauce, crushed garlic, grated ginger and brown sugar. Place in the refrigerator overnight.
Preheat broiler (high heat setting). Arrange marinated chicken pieces, onions and pineapple chunks onto the skewers, alternating the ingredients. Place on a baking sheet lightly sprayed with vegetable oil and add a bit of freshly ground pepper. Broil on high for 6-8 minutes, basting the kabobs a couple of times. Rotate, and broil for an additional 6-8 minutes, basting a few more times. (cooking time will vary depending on the oven and oven rack placement). Serve over a plate of brown or white rice.
Michelle DiFranco is a designer and the busy mom of two children.