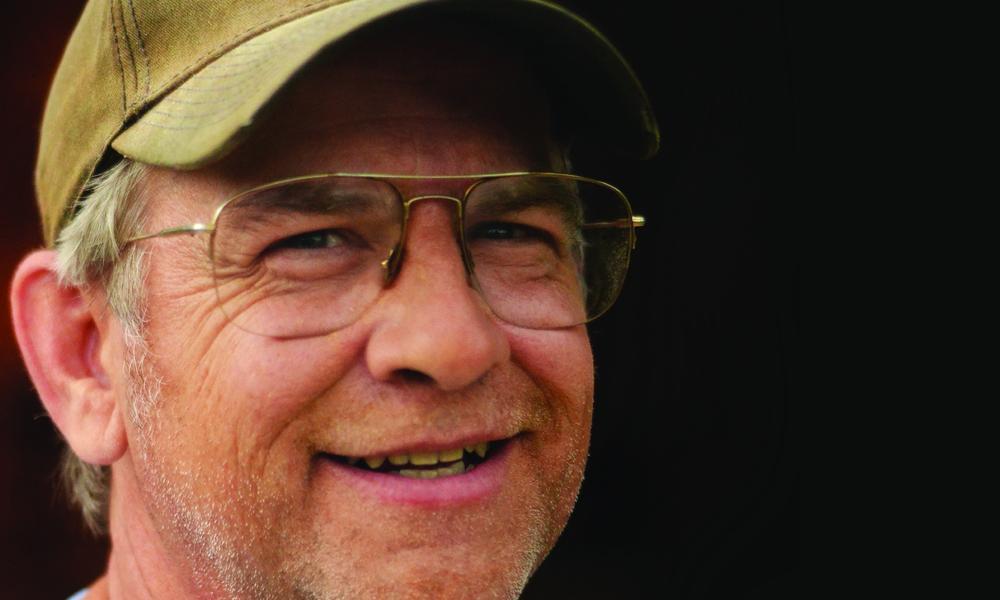 ---
Profile of an Evangelist - David Flint and the Pew Crew
"I grew up in a Catholic family. We attended St. Mary Parish in Williamston. After I went to college and married my wife, Linda, we came back to Okemos and have attended St. Martha in Okemos ever since.
"As a young person, I have to be honest, my faith waned. I did not attend Mass very much in high school, and while I was at Michigan State going to church was, to be honest, not high in my priorities. However, when I went to dental school at Ohio State, my wife and I found a church in Columbus that we really liked and it helped me to get back to my faith."
Up to this point, David Flint's story probably sounds similar to the stories of many middle-aged Catholics. And it probably would be if not for the fact that David has taken on a task to literally get teenagers seated in a chapel.
David and close to 20 volunteers meet every Wednesday night at his home in Williamston to build the pews for the new chapel under construction at Lansing Catholic High School (LCHS). More than 50 people have volunteered for the project – using routers, sanders, and lots of stain.
For David, offering his talent, time and even treasure comes easily because that's what we're supposed to do. And, because his hobby is woodworking, David didn't hesitate to offer his services.
"I've always enjoyed woodworking," David said. "I took a shop class in middle school and my parents remodeled their house during that time, so I got some practice. I've built a lot of tables and shelving. When my Dad passed away, I built a funeral box. It's a labor of love for me."
The Pew Crew, as the group has been called, will finish 30 chapel pews. Each oak pew is 13 feet long and features the Lansing Catholic cross on the end. The chapel was named St. John Paul the Great by Bishop Earl Boyea at the groundbreaking in April. Construction started this summer and consecration is scheduled for the spring of 2015.
The chapel is part of the school's second capital campaign begun in 2011 to raise $3.3 million to construct the chapel and renovate the auditorium and music classroom area. To date, school officials say that $2.12 million has been raised.
All the oak for the project was donated by Mark Piggott, whose family owns MPC Cashway Lumber. Mark is a 1973 graduate of LCHS.
"This project – the Pew Crew – gives people an opportunity to participate," said Tom Maloney, president of advancement at Lansing Catholic. "This is truly a community build. And, as a Church we're not building a whole lot of churches anymore, so this is something really special."
The Pew Crew consists of alumni, parents, parents of alumni, St. Martha Knights of Columbus members and David's children. The Flint children – Ben and Dani – are LCHS grads. David's youngest daughter, Lexi, is a student there now.
David said his children are a big inspiration for his volunteer efforts.
"I believe we have to lead by example for our children," he said. "There is so much need in this world. The church teaches us that to support the Church and our communities we need to give of our time, talent and treasure.
"A lot of times people say they never knew that there was a need at a school or a church for their particular expertise. I say all you need to do is ask. My children see me doing my part for the Church and I hope they will continue this as they grow older.
"And I have a talent in woodworking that I enjoy giving back whenever possible. I firmly believe that when there is a need it is our duty and obligation to do whatever we can."
As you might have guessed, David's passion for woodworking and volunteering keep him busy. In fact, although the Pew Crew shows up once a week, David spends a "couple of hours a night" in his pole barn working on the pews. He brushes off the extra work saying, "I'm just making sure we stay on schedule."
David said he feels like he needs to give back to a community that has given their family so much.
"Organizing and working on the pew building project, is just one way I can say "thank you" to Lansing Catholic High School for all that they have given to my family," David said.
His hope is that students find a place in the chapel that inspires them.
"My hope is that as my children and the students of Lansing Catholic see my family donating our time, talent and treasure that they will be inspired to do the same in whatever way they possibly can," David said. "They may not have the resources at this time to give their treasure, but time can be made to give back to the church and community. They just need to keep their priorities right."