---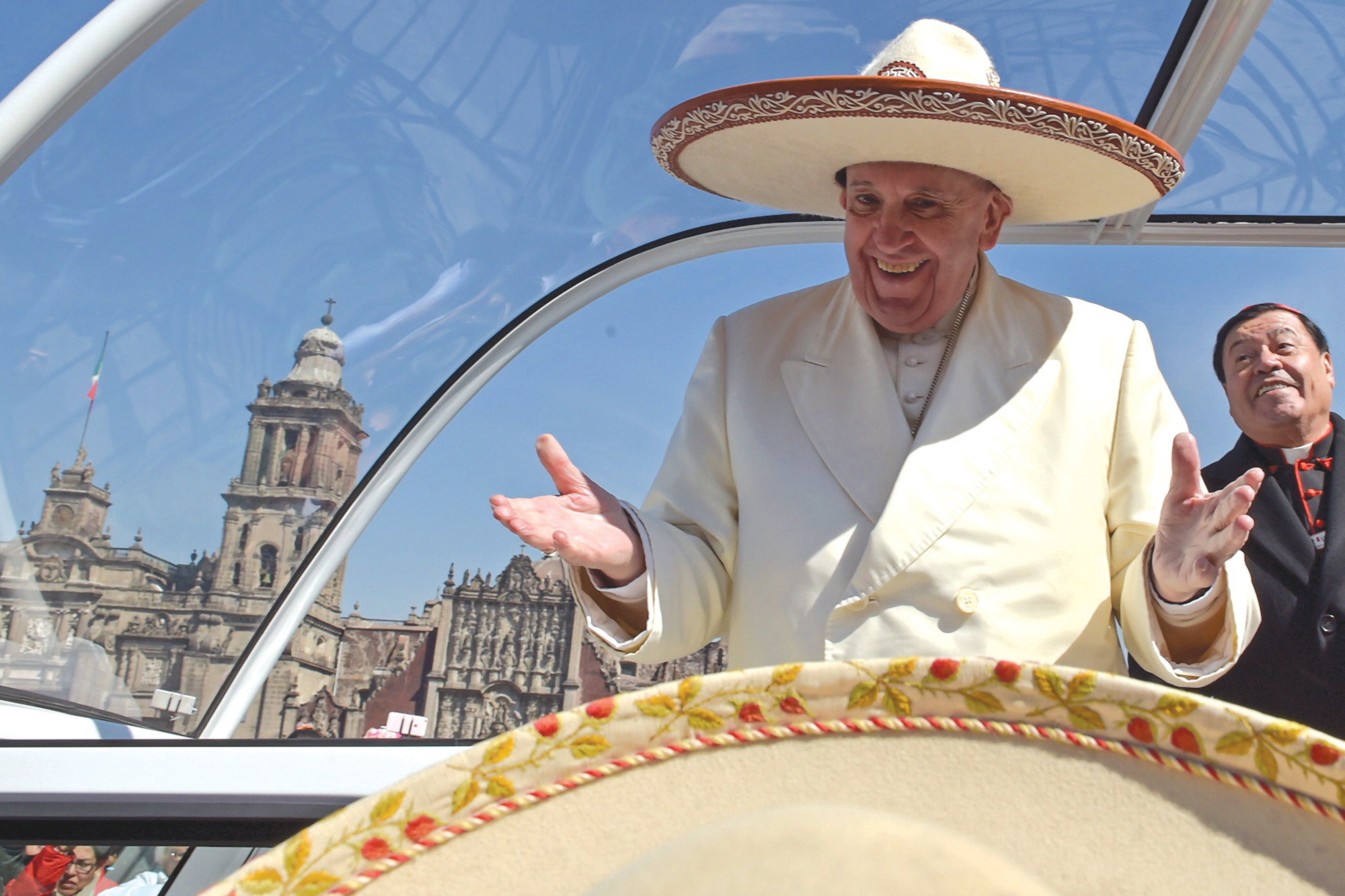 ---
Pope Watch April 2016
Right: Pope Francis gestures while wearing a Sombrero given to him by someone in the crowd on Zocalo Square in Mexico City.
Pope Francis visited Mexico from Feb. 12–17, during which he brought a message of solidarity with the victims of drug violence, human trafficking and discrimination to some of that country's most violent and poverty-stricken regions.
After a whirlwind few days filled with celebrating Masses and visiting with prisoners, children in the hospital, laborers and bishops, Pope Francis expressed his heartfelt thanks and appreciation to the people of Mexico for hosting him. He concluded the brief farewell ceremony with a request: "May Mary, Mother of Guadalupe, continue to visit you, continue to walk on your lands, helping you to be missionaries and witnesses of mercy and reconciliation."
The pope's flight from Rome to Mexico City made a stopover in Havana, where he met briefly with Russian Orthodox Patriarch Kirill. 
With an exclamation of "Finally," Pope Francis embraced Kirill during the Feb. 12 meeting, the first between a pontiff and the head of the Russian Orthodox Church. The meeting in Havana's airport was a significant event in the 1,000-year schism that has divided Christianity.
Pope Francis @Pontifex (February 17, 2016)
Do not forget that the mercy of God is our shield and strength against injustice, destruction and oppression.  
Learn More
For a more in-depth look into Pope Francis' trip to Mexico, visit www.faithpub.com/ special-reports.