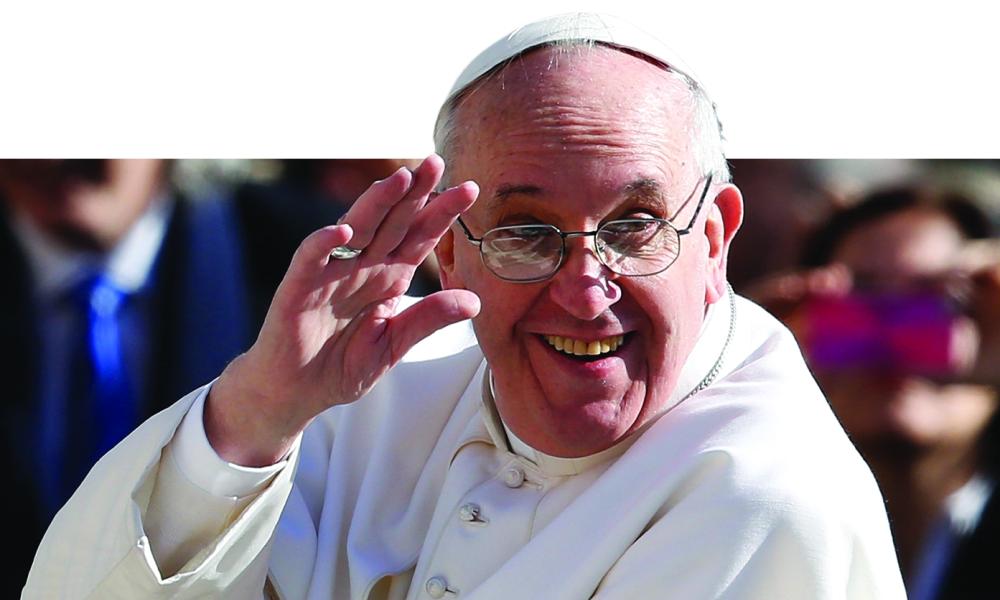 ---
Pope Francis, a shepherd with the heart of Christ
Wow! He does it all on one lung! Yet, he clearly has the heart of Christ. Of course, the one in question is Pope Francis. There is a spiritual energy that moves him internally and reaches us externally through him. His election as pope by the cardinals is a clear sign of the power of the Holy Spirit at work in their discernment. They wanted to do God's will and it seems that God's will has triumphed in our new Holy Father.
His simplicity of life challenges all of us not only to seek greater simplicity in our own lives, ridding ourselves of many distractions with which we surround ourselves, but also to focus on what matters – Jesus Christ.
It appears that he has a special devotion to Mary and Joseph, the parents of Jesus. Hence he chose to celebrate the beginning of his Petrine ministry on the Solemnity of St. Joseph (March 19). This should challenge us to seek greater assistance from the Holy Family as we seek to form and love our own families.
He certainly is joyful in his ministry. Christianity is not meant to be a miserable religion, but one marked by the joy of people who know that Jesus has saved them and is their Lord. We know that no matter what, God is in charge and that gives us a deep serenity.
Pope Francis is a Latino from Argentina, a source of pride for all the Americas, including the many Latinos and Latinas in our own communities. Estos católicos son tal bendición a nuestra Iglesia. This points once again to the universal character of our Church and invites us to be the kind of Catholics who embrace this universality.
And a Jesuit! Our Catholic heritage includes such a rich variety of spiritualities. We in leadership have not done a good job in sharing those with our people and to that degree we are all impoverished. Learn more about Jesuit spirituality or perhaps Carmelite or Franciscan or Salesian. There are so many!
Speaking of Franciscan, his choice of his papal name, Francis, really came as a surprise. Some may think of Francis' love of animals, but it is the new pope's love of the poor which led him to this choice. St. Francis considered poverty his love. Here is another case when many of us may like one aspect of a famous person, such as Francis' care for the earth, but ignore his true calling, to rebuild the Church. That is what Christ called him to do and he did it primarily by becoming poor and then by being obedient to the direction of the Holy Father, Pope Innocent III. Our new Holy Father has really set a high standard for himself and, indeed, for all of us.
Finally, he seems to have a pretty strong will. To resist the temptations of office, to strive to keep his life as simple as possible given the duties he now has, and to persevere in the task given are all signs of a real strength of character. For this is not just some kind of stubbornness, but a strong adherence to the will of God. In other words, it is fidelity, something which challenges all of us to be faithful to our God until the end, to run the race and not give up until the race is over.
Sisters and brothers, let us celebrate our new Holy Father, but even more let us pray for him that he will always be open to the actions of the Holy Spirit in his life.