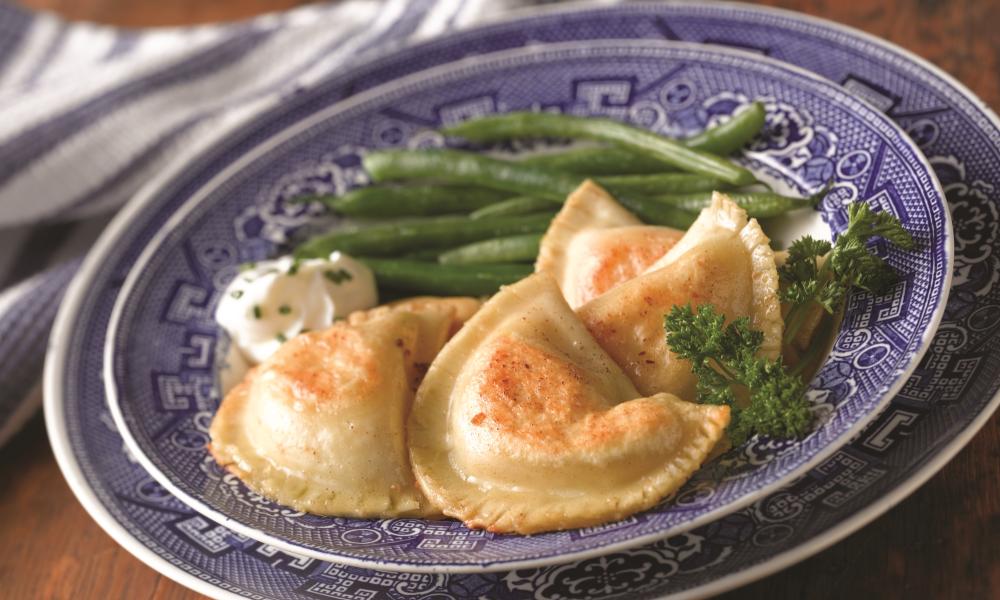 ---
Poletown pierogies
During my college years, I would, from time to time, work off-campus at a diner or coffeehouse to tackle class projects. On one occasion, I ended up in the quaint little Polish town of Hamtramck, which is surrounded by the city of Detroit. I found it to be a unique and quiet refuge from my personal struggles, overwhelming deadlines and occasional homesickness.
When facing a daunting task, I find there are three sources of comfort for me: prayer, people and food. Well, Hamtramck, known for its Polish heritage, was an offsite haven that offered all three. A beautiful church, a wonderful community and, yes, the best authentic Polish food you will find anywhere.
Near one particular restaurant that I visited for its pierogies is a statue of Pope John Paul II. I figured it was there simply because the Polish Catholic community revered him as one of their own. But there was more to the statue than I realized at the time. I later learned that it was erected to commemorate his visit to the neighborhood while bishop of Krakow. Since then, it has served as a symbol of hope, inspiration and courage for the city he "knows very well." Those were his words to the crowd in passing on a return visit to Hamtramck as pope in 1987.
His visit and that very personal statement resonated with the people of Hamtramck, and his time there provided a great sense of comfort and hope during a period of communist unrest for the people of Poland abroad, and social adversity for the Polish immigrants right here in a struggling industrial Detroit neighborhood. If Pope John Paul II embodied anything to his faithful flock, it was courage. And as history would later prove, that courage was contagious in a way that could change the world.
Reflecting back to my college days, my problems were few and my tasks were small compared to the hardships the Polish people faced both overseas and here in the American town in which they settled. But for even my most mundane challenges, I think of Blessed Pope John Paul II, the statue and his words to the people of Hamtramck, and I draw inspiration from his faith, conviction and courage.
I am grateful for the warm welcome and comfort Hamtramck provided me when visiting years ago. I also eagerly share with you a recipe for pierogies generously provided by the Polish Village Cafe of Hamtramck. When you eat this great cuisine of the Blessed Pope John Paul II's homeland, I hope you will think of him and how his courage has affected so many lives.
---
Potato and cheese pierogies
Dough
• 2 – 2½ cups flour
• 1 egg
• ½ cup lukewarm water
• pinch of salt
• 2 tablespoons vegetable oil
Filling
• 3 large russet potatoes, peeled and boiled
• 1 onion, chopped and sautéed in 1 tablespoon butter
• ¼ to ½ cup of farmers cheese (or ricotta)
•  salt and pepper to taste
Directions
In a large mixing bowl, combine ingredients for the dough. Knead until smooth and let rest (covered). In a separate bowl, fork blend (do not mash) all ingredients for the filling. Set aside. Roll dough to a 1/8-inch thickness on a floured surface. Cut out circles using a biscuit cutter or the top of a two-inch glass. Place a teaspoonful of filling in the center of each circle. Fold over and pinch edges with a fork (or finger) to seal. Boil pierogies for 5-8 minutes or until they float to the surface of the water. Remove with a strainer and pan fry them in butter until a light golden brown. Serve alone or with a side of sour cream.