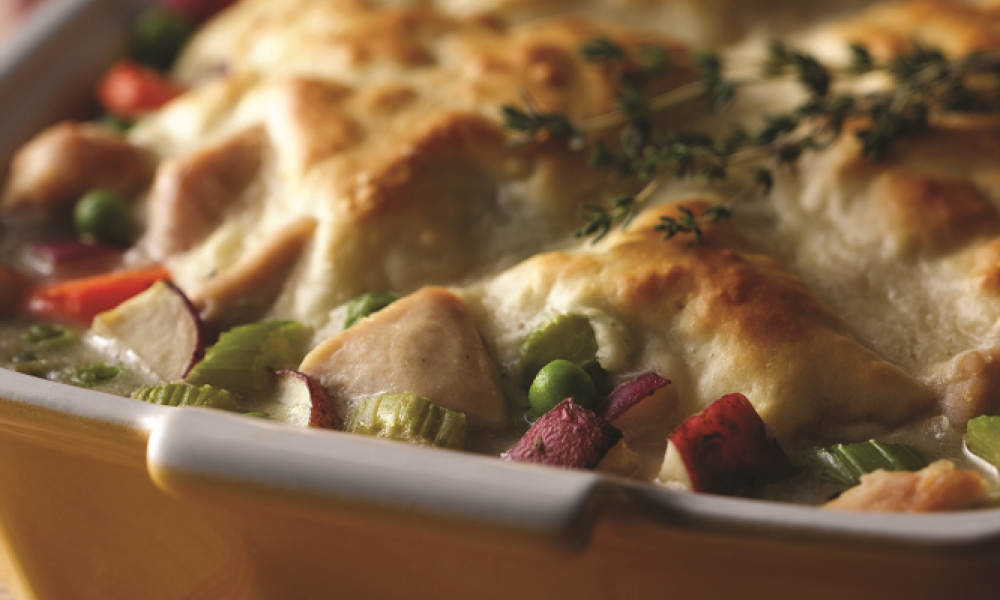 ---
Points in heaven versus pounds on hips
Comfort food gets a makeover
If you belong to a gym or fitness center like I do, you've probably noticed the long lines to use a treadmill or elliptical during that first week of January. Then, shortly thereafter, the waiting diminishes. And by mid- to late January, no more lines. I don't think it is a mere coincidence. It's just plain proof that New Year's resolutions of eating healthier and going to the gym tend to fade for a lot of folks after only a few weeks. Heck, it's difficult for them not to when our bodies are craving those comfort foods on a cold winter day, or a box of chocolate truffles on Valentine's Day.
No matter what the month, there is always an excuse or an occasion where we throw up our arms and give in to our edible indulgences. But the winter months, for whatever reason, tend to be the most difficult. Whether it's having the protection of the extra winter garments to hide our bodies or coming face-to-face with those to-die-for paczkis on Fat Tuesday, winter gives us the opportunity to exercise our God-given self-control. It doesn't mean we have to totally give up foods we really enjoy. It's more about working harder to find or make dishes that are healthy – and then eating them in moderation. It's not only better for our physical well-being, but our spiritual well-being, too. In Galatians 5:22, Paul describes self-control as being necessary for any spiritual progress and for overcoming the impulses of the flesh that can steer us away from God.
To aid in that self-control, I gave a couple of my favorite comfort foods a wholesome makeover. They offer the same great taste and, if eaten in moderation, won't add another notch to your belt.
Do recipes like these completely address every spontaneous craving for every wintertime meal we cherish? Not exactly. I have a hard time believing there will ever be a yummy low-fat paczki. But remember, the idea is self-control and if we look hard enough, we can probably find enough recipes like these to help us through our weakest moments.
Come spring, we can have the satisfaction of knowing that throughout the preceding winter months, we had healthful nourishment to offer our bodies, tasty food to offer our stomachs, and where it was needed, some measure of sacrifice to offer our Lord.
---
Low-fat Chicken Pot Pie:
1 ½ tablespoons extra-virgin olive oil
1 medium onion, chopped
1 lb boneless chicken breast cut into 1-2 inch cubes
1/3 cup all-purpose flour
2 teaspoons dried thyme
1 teaspoon salt
1/4 teaspoon ground black pepper
2 carrots, peeled and chopped
2 celery stalks, chopped
4 medium redskin potatoes, cut into 1-inch cubes
3 cups chicken broth (1 ½ 14-oz. cans)
1/4 cup dry white wine
1/2 cup frozen peas
1 cup reduced-fat all-purpose baking mix
½ cup non-fat milk
1 egg
Preheat oven to 400 degrees.
• Heat oil in a large non-stick pan or stockpot over medium heat.
• Add onion and sauté 2 minutes.
• Add chicken and sauté 6-7 minutes, until slightly brown on all sides.
• In a small bowl, combine flour, thyme, salt and pepper.
• Add half of the flour mixture to the chicken/onion mixture and stir to coat.
• Stir in carrots, celery, potatoes, chicken broth and wine and mix well.
• Bring mixture to a boil and gradually add remaining flour mixture. Cook until liquid thickens and vegetables are tender.
• Transfer chicken and vegetable mixture to a 2-quart casserole dish and stir in peas.
• In a separate bowl, whisk baking mix, milk and egg together until blended. Pour over mixture and bake for 30 minutes, or until the top is golden brown.