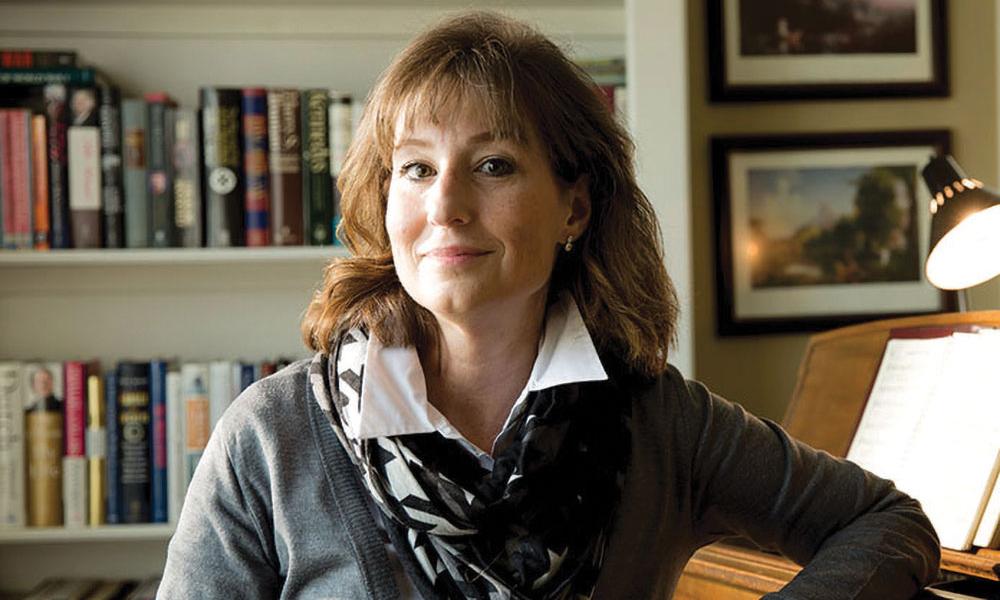 ---
One Family's Journey to Catholic Education
I am a product of Michigan's public schools. My mother was a teacher, and I loved growing up in a small, rural setting where I could learn well and thrive. I loved my tiny hometown and the way its school spirit would light the whole community at various times throughout the year.
When my husband and I started a family, there was no question. We would send our children to public schools as well. We chose a small town with a well-reputed district and began the work of educating our boys, academically, personally and, of course, in the faith. I envisioned my boys growing up the way I had, with church and school and community all providing that safe, stable feeling of home they'd need in their lives.
And then, over time, things started to go wrong for my older son, Alex. Bright but shy and rather gloomy sometimes, he found his middle school years difficult. He spent a lot of time alone, and he began to fail several of his classes as he struggled to find his footing. After many efforts to help him right his ship, we all determined that he just needed a change.
We chose Lansing-based St. Gerard, due to its proximity and its reputation. We had friends who valued the school, and in an 11th-hour, Hail Mary pass, I called the school and asked for a visit. Alex would make the change during his last semester of eighth grade, which was not ideal, but we felt it just might work.
When we arrived, I was moved nearly to tears. The sight of crucifixes in the classrooms, the knowledge that Alex was going to be viewed holistically, as a person with not only academic, but also spiritual and personal needs, made me know immediately that this was the right choice for him. And Alex seemed to sense it too. Even my husband, who was not yet Catholic at that point, believed this was the best decision we could make.
Then-principal Shelly Piecuch was wise. She asked Alex directly what he wanted to get out of his time at St. Gerard. His response—one I'll never forget—was simple. "I want to have a work ethic," he said. "I think I can find it here."
And while he was there, he did. He is one of the hardest workers I know—his strong, vibrant, can-do attitude has remained with him through four years at Lansing Catholic, through his four  years at the U.S. Merchant Marine Academy, and now in his service as an officer and engineer on board a U.S. Navy vessel. He's also a man of great faith: the minute he could, he became a member of the Knights of Columbus and he takes care to attend Mass regularly, no matter where in the world he might be.
The minute it made sense, we moved our younger son, Don, to St. Gerard too. He is set to graduate from Lansing Catholic in the spring. He's become a thoughtful and well-rounded young man whose childhood insecurities have been erased altogether, and whose opportunities seem limitless.
And along the way, thanks to being part of the Catholic school ecosystem, my own faith has grown. Moreover, my husband has converted to Catholicism, based on the strength of the relationships he's known and the religious instruction he has received, almost through osmosis.
Are we proud? You bet! But more than anything, we are grateful. We deeply appreciate the calling we received to consider Catholic education and the ways we have come to know God through these sets of experiences. Who knew the Lord would use a lonely little boy to move the mountains of our family and deliver miracles of his own making?
And that feeling of stability, school/community spirit and "home" I craved for my boys? I'll be honest: when we first considered St. Gerard, I feared that would be sacrificed. Over the years, however, our family has found very little difference—in fact, in many ways, our community is broader, happier, and more diverse than any we'd contemplated before. We identify strongly as Falcons and Cougars and will always be grateful to have found a home on these campuses.
I know Catholic schooling isn't for everyone. But as you read through these pages, it's likely you'll learn something you didn't know about the state of Catholic education across the diocese. The outdated notion of nuns with rulers is one that should be discarded forever. That old trope has been dead for a long time—and our Catholic schools are very, very much alive. 
In fact, today's Catholic schools are dynamic and impressive places where the finest educators—and, most important of all, God—are hard at work.
And so, in the words of Fr. Dwight (whose inimitable voice returns next month), our journey in FAITH continues.