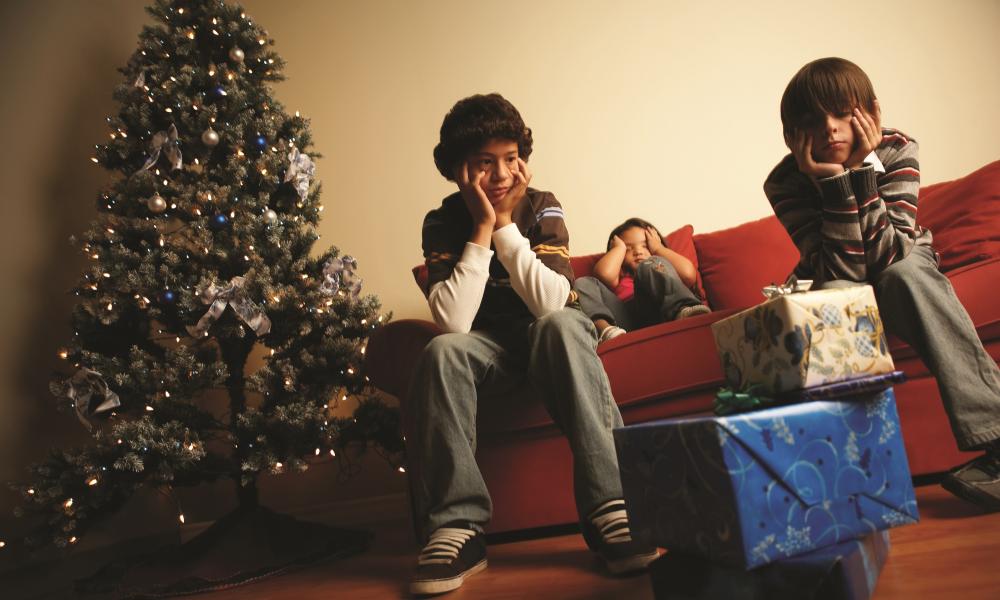 ---
My kids don't want to go to their father's house for Christmas
My kids' dad and I are divorced. They don't want to go to their father's house for Christmas, but it is his turn. How do I help them have a good holiday experience?
When I was a child, one of my grandmas lived in our home and the other lived in the house behind us; spending holidays with all our loved ones was easy. But as I grew older, I realized that many of my friends' holiday plans involved major family decisions. Where should we go? Which grandparents did we visit last time? After divorce, these decisions are often determined legally. Yet, you can respond to custodial arrangements in ways that help children enjoy Christmas.
Listen to your children. It is healthy for your children to express how they feel about different aspects of the divorce, including alternating holidays. Let them share their feelings and try not to become defensive. Finding out what they perceive as the negative aspects of spending Christmas with their father may provide ideas for how to aid in a good experience.
Maintain a positive attitude. Telling them, "I wish you didn't have to go either but the court says you have to" promotes negative feelings about Christmas with dad. Instead, focus on the positive aspects of being with him. Try to be specific, mentioning activities they have liked during previous visits with him. It is a blessing to have parents look for the good in one another – especially after a divorce.
Celebrate Advent. Celebrate the season of Advent in meaningful ways throughout December. Many traditions that we associate with Christmas also are appropriate as we prepare for the feast. Activities can be spaced out throughout Advent based on custody arrangements. Check and see what family activities are offered in your parish.
Create new family traditions. Spending Christmas with their dad will be occurring throughout their childhood and adolescence. Many Europeans celebrate the Feast of the Epiphany (Little Christmas) on January 6 rather than focusing on December 25. The feast commemorates when the Magi followed the star and found the Baby Jesus. Perhaps you could make January 6 the date for your Christmas celebration for non-custodial years. Or you could choose the date that we celebrate Epiphany in the U.S., which is the Sunday between January 2 and January 8. Your ex-husband might accept this plan, and it could become a tradition in both households rather than just yours. Your children would know that they spend Christmas with one parent and Little Christmas with the other year after year. Make sure you emphasize the biblical basis for the celebration rather than have it become just another day for presents.
Psalm 23 is familiar to us because of its comforting words as loved ones face death. But the words of encouragement guide us during other stressful times. "The Lord is my shepherd, I shall not want. He makes me lie down in green pastures; he leads me beside quiet waters. he restores my soul; he guides me in the paths of righteousness for his name's sake." (1-3) Pray that your responses to your children follow the loving path of your Shepherd.