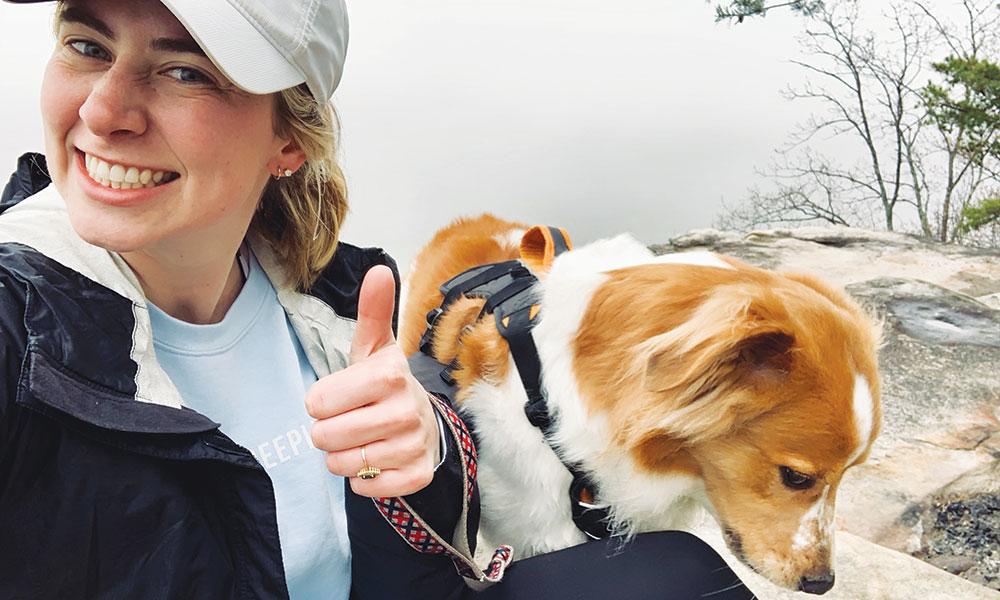 ---
In the Midst of Confusion, God Is Near
For the first time in my life, the Eucharist is inaccessible. Parishes across the world have restricted Mass to just clergy, and even perpetual adoration chapels are on hold until the curve of this COVID-19 pandemic has flattened.
I grew up in the Diocese of Pensacola-Tallahassee, which is where my faith was formed and my love for Jesus in the Eucharist was found. Throughout high school, I had a deep desire to serve those around me, and I knew that the Lord was calling me to a vocation that did just that. Here I am, years later, working as a pediatric nurse in a nation where almost everyone is restricted to work from home, except for me and my fellow health care professionals. Honestly, it's a bit terrifying, but I know that I am where God wants me to be. It's unsettling to know that the one thing that gives me the energy to serve God's people, the Eucharist, has been taken away for the time being. I try my best to make it to daily Mass before starting my night shifts at the hospital. The nights that I don't go to Mass, before work, are typically the ones that I feel overwhelmed by the tasks at hand. Now that I'm unable to receive Jesus' precious body and blood before caring for his little ones, I realize that God is calling all of us to press in even more to his heart and to be his body for the world around us. He is calling us to seek him in ways that we are not used to seeking. We must be his light and helping hand to those around us (or six feet away from us).
In the midst of the coronavirus outbreak, my soul was longing for a spiritual retreat to really dive into the movements of my heart. Before booking a little treehouse in the mountains, the thought of going on a trip by myself was exhilarating but also a bit uncomfortable. As soon as I booked it, I knew the Lord had something special in mind for these few days away. I packed my bags, loaded up the car and took my dog to the mountains. Talk about social distancing! During my day hike, I was able to talk to God in a very real way. I didn't have to make myself appear a certain way in prayer (which can be tempting at times in Mass). Rather, I could just be real with God, with no makeup on, mud all over my clothes, and no sense of being pressed for time. It was so good for the soul.
Even the thought of not going to Mass on Sundays during the next few weeks, or months, of this time of social distancing should make you feel uncomfortable, I want to encourage all the students and young adults not to be discouraged during this time of distancing. The Lord is calling you to something greater, filled with personal growth. Don't allow yourself to become so comfortable with not going to Mass that you stop going when the Church doors reopen. Approach the sacraments with a greater desire to receive Jesus and a sense of gratefulness for the gifts God has given us through the Church. Ironically, this time of social distancing aligned perfectly during Lent. If this quarantine is still going on at the time that you are reading this, challenge yourself to use this time to not only physically cleanse your households but to cleanse your heart and soul. It's so important to get away and to let the Lord work on your heart in a way that might be uncomfortable at first, but the growth that comes with discomfort is like no other.
---
This article originally appeared in The Catholic Compass in May 2020.