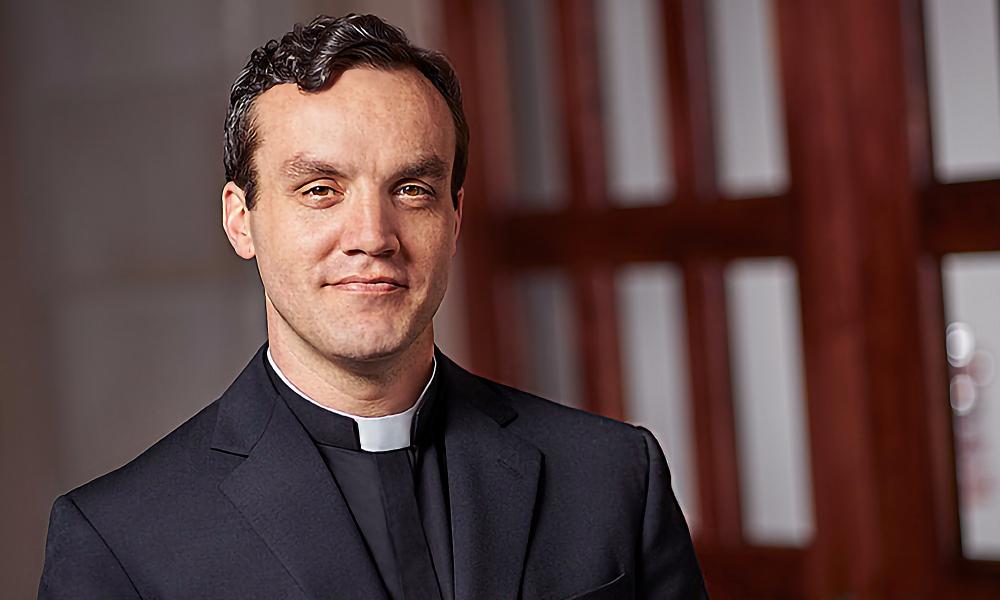 ---
Meet Father Paul Donnelly
Paul Donnelly, 34 and a native of Ypsilanti, lived in Honduras and New York City before returning to his home state to pursue the priesthood. He served as a Franciscan brother for 12 years.
How did you hear God's call to become a priest?
The change that led me to pursue the priesthood was interior. No one among my acquaintances asked me to consider a priestly vocation. But during high school, I experienced Jesus' lordship and had to admit to myself that something I had actively resisted was becoming desirable.
What was your personal journey like over the last 15 years to reach this ultimate destination?
The journey toward ordination during the past few years has been full of surprises. From 2003 to 2015, I was a Franciscan brother, seminarian and deacon. Beginning in 2012, I discerned with the community how I might pursue parish ministry. Father James Martin was hugely helpful in this.
It became clear that it would be best for me to leave the community and come under the care of a diocesan bishop. Although I had lived far from my native diocese of Lansing for 12 years, the Lord paved a way for me to come back. Being here and expecting to remain here have already exceeded all that I expected.
Was there anyone who greatly influenced your decision to become a priest?
Bishop Earl Boyea has influenced my decision most – beginning at age 16 when I was on a discernment retreat at Sacred Heart Major Seminary and he served there as dean. He and I had a conversation I have never forgotten. This came full-circle last year when I petitioned him for admission to this diocese. He was ready to put me to work.
What advice would you offer to someone who wants to heed God's call, but maybe doesn't know how?
In order to know how to serve God, learn to pray deeply. This process involves a lot of discomfort and a lot of time that may seem wasted. It is not wasted. The fruit comes one day when you do not expect it to come. Ask the Lord to show you today why he has you here today. Wait for the answer.