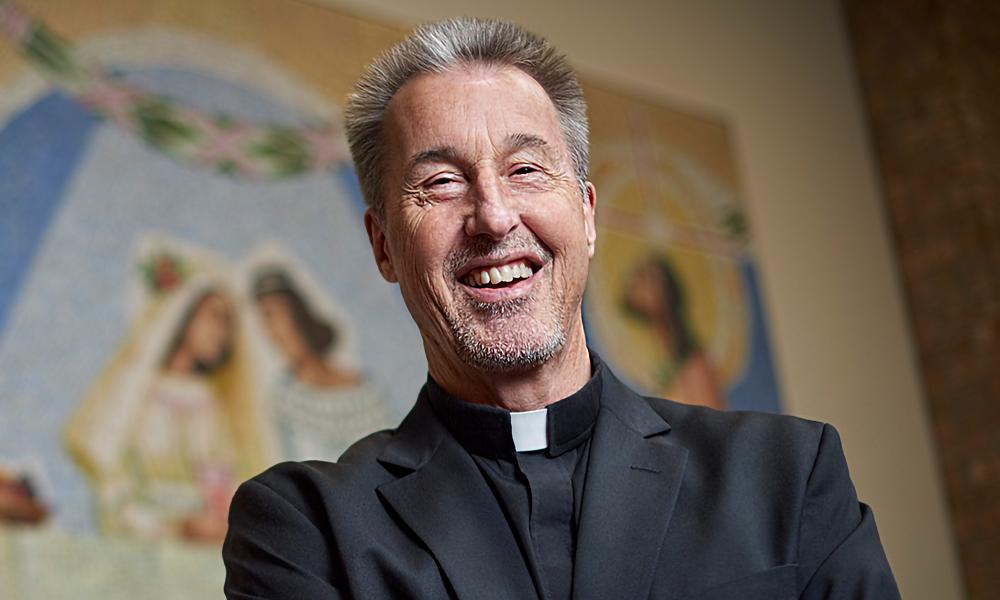 ---
Meet Father Mike Murray
I have been a deacon since 2005. Following the death of my wife, I spoke with several priests, prayed about this possibility and then approached the bishop. He was willing to let me begin the process, and so here we are.
What has the journey been like these past few years as you have prepared to be ordained?
Obviously, the death of my wife was heartbreaking. It's hard to summarize all that has happened, but I would say that, through it all, I have seen the Lord's mercy at work.
Who influenced your decision to become a priest?
As an older seminarian, I have had the benefit of decades of wonderful guides and mentors. Certainly I would be nowhere without my dear wife and children, along with my parents, my brother and his family, my beloved aunts and uncles and so many priests down through the years.
What message would you offer to those who have the desire, but are not sure how to answer God's call?
Pray. Keep praying, but be patient. In God's good time, his desires for you will become apparent to you.
How has life as a deacon influenced the priest you will become?
It has been a great blessing to work with so many outstanding priests. In particular, I hope to use what I have learned while observing closely the gentle and wise manner of my own pastor.
What are your thoughts and expectations about living a priestly life?
It will be an incredible privilege. I just pray for the grace to be the instrument of the Lord's mercy and healing in a troubled and confused world.