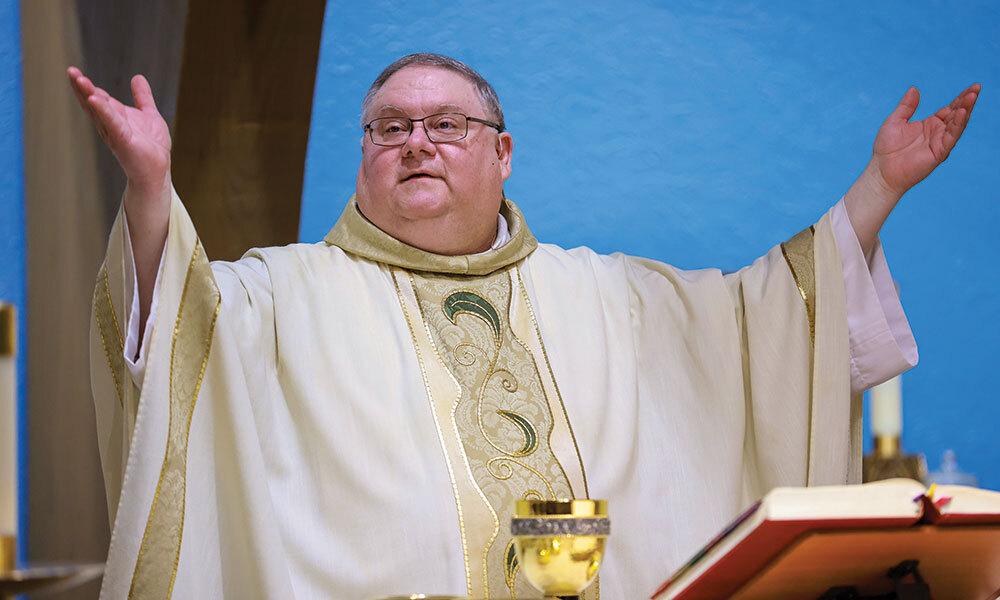 ---
For Me, Abortion Isn't a Political Discussion – It's Profoundly Personal
In the spring of 1965, I was her problem pregnancy. I don't know her name and to this day can still only refer to her as "her" or "she" or simply as "my biological mother." Although I don't know her, I know that she found herself pregnant that spring. It is most likely that her pregnancy was unplanned, unexpected and unwelcome. Given the nature of those times, she had very limited options. Given that I was born in Ann Arbor later that year, I can intuit some things about her and her circumstances. I also know some things about the people and places that came to her aid in her time of need. Although it has been 57 years since my birth, the information that I can put together serves as a powerful reminder of what is possible when a community of faith acts in a concerned and concerted manner to recognize the dignity of life and what is necessary when the decision is made to bring a child to birth in uncertain circumstances.
 Although I do not know for certain that she was Catholic, I do know that somehow, by the grace of God, she came into contact with Catholics in the Ann Arbor area. In a curious turn of circumstances, I spent the first two years of my priesthood as the parochial vicar — associate pastor — of St. Thomas the Apostle Parish in Ann Arbor. The parish is located just a couple of blocks from the site of the old St. Joseph Mercy Hospital where I was born. It is also located just blocks from the building that at one time housed Catholic Social Services of Washtenaw County, which was the social service agency responsible for coordinating my adoption shortly after my birth. Thus, within just a few blocks, there existed a community of faith — St. Thomas parish, a Catholic hospital, and an adoption agency operated under the auspices of the Church — that was able to witness to the value of an unborn child and the dignity of his mother who was seeking help in circumstances where very little compassionate help would have been readily available.
In my mind, this is where the story contains some real God-given beauty. It is very likely that members of St. Thomas Parish were among the small cadre of people who assisted my biological mother after she discovered her pregnancy. I can only imagine that they offered her words of both encouragement and hope as they responded to her need. Perhaps it was someone there at St. Thomas who helped to make the connection between her and Mrs. Barry, the social worker at Catholic Social Services, who worked diligently to arrange for my adoption by a young couple from Saginaw who were beginning to lose hope about having a family of their own. I arrived in the world six weeks early, and I can't help but wonder if some of the doctors, nurses and other medical professionals who cared for me were Catholic, and perhaps even members at St. Thomas or one of the other Catholic parishes located around the campus of the University of Michigan.
I realize that some of this story is pure speculation, but it is also rooted in the reality that I am here, alive, educated, formed in faith and serving in priesthood. It is also rooted in the undeniable facts that Catholics of that day and age played a huge role in saving my life. Whatever it was that they said, whatever it was that they prayed, whatever it was that they did to accompany a young woman who was pregnant and likely scared and confused, their generosity of heart and spirit, as well as their financial generosity in supporting the ministry of Catholic Social Services and the good works of St. Joseph Mercy Hospital fulfilled the hopes and dreams of a young couple and literally saved my life. I also hope and pray that the same community of faith was there for the days and months that followed my birth and adoption to continue to walk with my biological mother, offering her the love, compassion and support she deserved in the face of such a life-changing and life-saving choice.
When people of good faith put their faith to work in support of those who are faced with unplanned or unwanted pregnancies, it is possible to save lives. It requires a herculean effort on the part of many and it also requires generosity of heart and spirit and generosity with financial resources. This is work in which all of us can and must engage. This is work that can save lives. This is exactly the kind of work that saved my life 57 years ago. And so, our journey in FAITH continues.