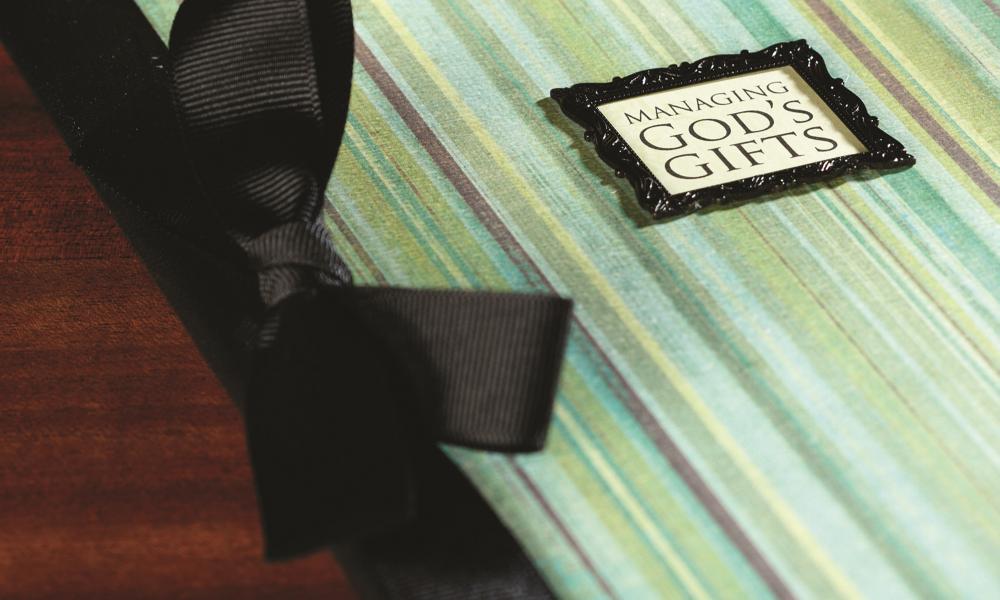 ---
Managing God's Gifts – a stewardship journal
Since birth, my 4-year-old daughter has been quiet, independent, sweet and easy to please. As an infant, she hardly fussed; even today, she isn't the whining type if things don't go "her way."  Heck, I don't even know when she's sick unless she's running a fever of 102 or higher, since she rarely complains about anything.
Often, I have used her pleasant and easy demeanor to my advantage to clean the house, work on freelance projects or even delve into something fun. It was the perfect routine while my other little guy napped in the afternoon: I would get work done while she quietly played in her bedroom. We had a good thing going. That's what I thought, anyway. Until my little girl uttered something that proved otherwise and would forever change the way I manage my time.
As I was sitting in front of my computer, I heard her muffled little feet creep up behind me. In her sweet little singsong voice, she asked, "Mommy, how come you never play with me while Joey sleeps?"
My heart sank. Her question elicited mixed feelings of sweet affection and guilt. I didn't know whether to reply with the proverbial and cute "awww" or cry.
I knew right then I had to shuffle things around on the "to do" list in my own life.
My heart was in the right place with wanting to give of my time and talents. I was just failing miserably at being a good steward and managing all of it. Especially the one gift from God that trumps everything he's entrusted me with – my children.
So how does one go about fixing all of this? For me it took some introspection, prayer and prioritizing. And, yes, taking on yet another project. But this one helps me to better manage my time, talents and treasure day by day. It is a personalized journal where I can write down a daily task or goal that is specially chosen to help me (or sometimes force me) to be a better steward of my gifts. I like to think of it as a documentation of a day in the life of a busy mom, as well as a way to make good use of my time that best serves God.
But it isn't just for moms; anyone can benefit from one of these. It's amazing how much more one can utilize their God-given gifts with the help of this fun project. I encourage you to try it for yourself.
---
Stewardship Journal
Supplies:
• 9 ¾" x 7 ½" composition notebook
• Two 11 ¾" x 7 ½" pieces of patterned paper
• Two 9 ½" x 7 ½" pieces of patterned paper
• Metal frame embellishment
• Regal paper clip (or any flat paper clip)
• 36 inches of ribbon (1 inch wide to cover spine and right margin of inside cover)
• Computer and printer
• Metal ruler
• Utility or craft knife
• Double-sided tape (or any scrapbook adhesive)
1. Type and print any copy, and trim all pieces of patterned paper to their appropriate sizes.
2. Adhere an 11 ¾" x 7 ½" piece of patterned paper on front cover of composition notebook, leaving the taped binding exposed and a 1" border on top, bottom and right side. Repeat this process on back cover with remaining 11 ¾" x 7 ½" piece of paper.
3. On the inside front cover, fold corners over and then the remaining sides. Place regal paper clip on top of a 9 ½" x 7 ½" piece of paper and adhere on the inside front cover. Trim 1/8" corner off of the top and bottom left side (to match up with the folded corners). Repeat this process on the back cover (trimming 1/8" corner off of the top and bottom right side).
4. Adhere title and frame to front cover. Tie ribbon to cover the spine and right margin of the inside cover. If you wish, adhere a 1" strip of scrap patterned paper on left margin of inside back cover (to cover exposed area on top and bottom).