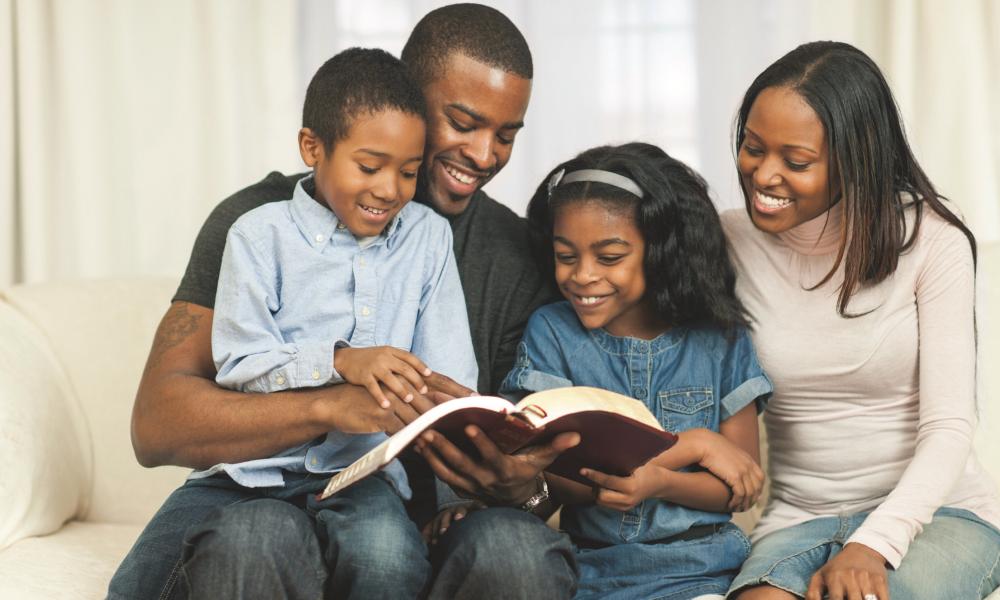 ---
The Life of the Domestic Church
One of the phrases that was used by the Second Vatican Council to describe the family is the term "domestic church." Each family is the "Church" at home.
I would like us to look at this term and our families in three auspices: our families are communal, formational and priestly. Thus, each family is what the Church as a whole is. Now before describing each of these three, it is important to remember that no family is perfect. Some people may feel their families are too broken to be used by God. However, the truth is that Jesus wants to use our families, no matter what they are like, to show his love and his grace.
Now, to reflect upon our families, our domestic churches, we begin by seeing them as communities. Each family is ultimately a creation of God - God calls us together. God makes us a community. This pinely created community has roles in it for us to live out. Parents exercise the very authority of God, so they have to make sure they do so with the sacrificial love of Jesus, modeling a virtuous life, apologizing when they do wrong, and going to confession as an example for their children. Children learn to respect not only their parents, but their siblings. They seek the true good of the other, forgive the other, celebrate the joys of the other and share in each other's sorrows, as well. In this way, every child and adult contributes to the harmony and holiness of the entire family. However, the most important lesson that all the members of the family learn is that they are called, as a family, by God and that God has a plan for each member of the family. Our lives are always to be lived as a response to God's call to us.
Families also are domestic churches because they are the place where children are taught and formed, and, if truth be told, where parents also are taught and formed to be parents. Parents are their children's first teachers in the faith. They take on this role because they know their children must respond to God's call. It is a matter of their eternal salvation. Thus, the family is a place where we pray together and where we learn about the faith together (usually with the help of the Catholic school or our catechetical program). But mostly, we are formed by sharing in the life of our parish: We go to Mass together on Sundays. We go to confession together. We volunteer for some Christian service project together. The parents, especially, model what will be God's call for most of their children – a married life of fidelity, commitment and self-sacrifice.
Finally, each Christian, by baptism, is a priest of Jesus Christ – we are a priestly people, and thus each family is a priestly family. Our domestic church, our family, is a place where priestly activity takes place. We are all conscious of offering our lives, our world, our days to the Lord – as a spiritual offering. We are conscious that we live "for the Lord" and not for ourselves. As a family, one way we do this is by offering up Sunday as the Lord's Day and especially as a family day. To be a priest is to offer sacrifice. Each member of the family is invited into a sacrificial life, a life for others – not a selfish life.
My sisters and brothers, as I mentioned at the beginning, no family is perfect, but this is the life to which the entire Church is called and to which each Christian is called. We can never respond to this calling alone. We need others to help us. The family is the best place to start to be a church. Let us all pray that Jesus will do this in our families as we allow him to make our families – our domestic churches – communities of faith and love.
Bishop Earl Boyea is the fifth bishop of the Catholic Diocese of Lansing.