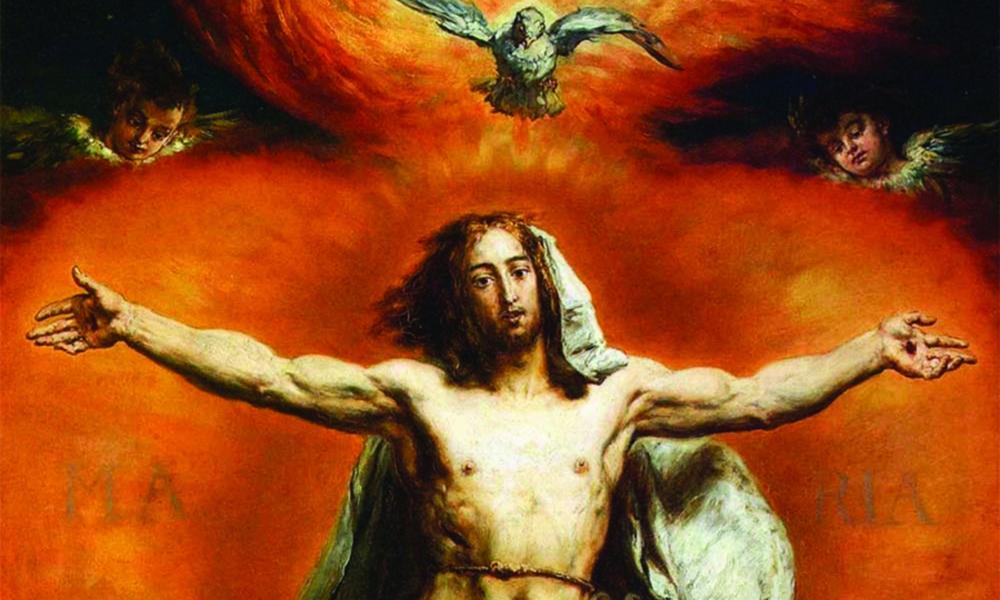 ---
Lectio Divina - Praying Through the Year With Scripture
Gospel for May 28 – The Ascension of the Lord:
And he said to them, "Thus it is written that the Messiah would suffer and rise from the dead on the third day and that repentance, for the forgiveness of sins, would be preached in his name to all the nations, beginning from Jerusalem. You are witnesses of these things. And [behold] I am sending the promise of my Father upon you; but stay in the city until you are clothed with power from on high."

Then he led them [out] as far as Bethany, raised his hands, and blessed them. As he blessed them he parted from them and was taken up to heaven. They did him homage and then returned to Jerusalem with great joy, and they were continually in the temple praising God. (Lk 24:46-53)
After you have read these verses, pause and ask God to show you what he wants you to see. As we come to read this section of Scripture which deals with several of Christ's encounters with his disciples after his resurrection, you can imagine they are still somewhat confused and disbelieving.
Prior to this passage in Luke, Jesus appears to them, shows his wounds from the crucifixion and then tells them he is hungry and asks for something to eat. The line immediately before our reading says: "Then, he opened their minds to understand the Scriptures." Jesus speaks to them about the Messiah from the prophets and the psalms.
Then Jesus tells them, "You are witnesses of these things." In other words, Jesus is telling them: You've seen my life, my death and now you are witnesses to the truth of my resurrection. They are probably overcome with joy, but still feel somewhat confused.
But before Jesus leaves them, he tells them to stay in the city. In other words, don't go running around, telling stories, asking questions. He tells his disciples: Stay here, at home; stay in familiar territory, wait and pray "until you are clothed with power from on high." In other words, wait on the Lord, pray, wait on me, listen for my action. Don't start making your own plans. You don't yet understand how God wants to use you, or where or when – so wait on God's call, God's action. Just as God sent his Holy Spirit to equip the disciples for the work they will be called to do – to evangelize, to preach, to lead people to faith in the Messiah – so will he do for you. That means daily time with God in prayer, reading Scripture daily and receiving the Eucharist as often as you can.
Take time this Easter season to thank God for the gifts he has given you. Then ask him to bring alive the gifts he gave you in baptism and confirmation. If you don't know your gifts, then ask God to show you. Ask him to activate those gifts he wants you to exercise now in your family, parish or workplace, so that God may be glorified – through you. Yes, you. Finally, read Acts 2:14-42. Look what God did with uneducated fishermen, who finally put all their trust in God. Look how he used them! Do you not think God is looking for new disciples to bear witness to his love and his truth? He teaches. He equips. He looks for our willingness.
Take notice. The Scripture says that after Jesus left them, they worshipped him, then returned to Jerusalem with great joy! Then it says they continually went to the temple to worship and praise. The power of the resurrection and the work of the Holy Spirit were already evident in their lives. So can it be in ours. Learn from what the Scripture teaches us.
He is risen. Alleluia!