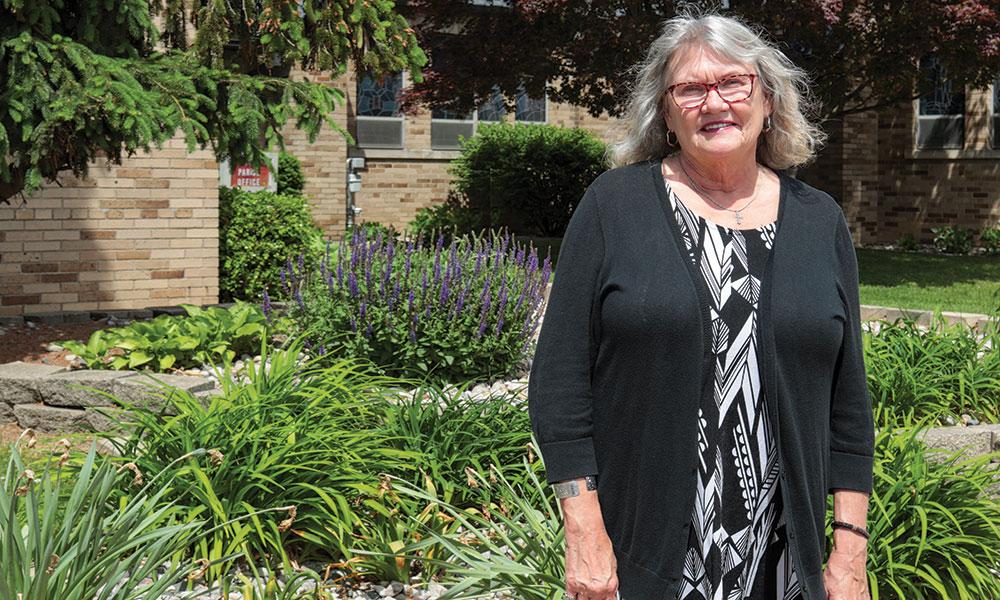 ---
Krista Starts Owosso Catholics in Action
An early response to the isolation created by the pandemic, retired public school teacher Krista Welte, of St. Paul's in Owosso, created the Facebook group Owosso Catholics in Action in April 2020. The group has since grown to just under 500 members.
WITNESS: Last year we had a mask giveaway initiative in the parking lot at St. Joseph's. Several of our ladies hand made masks for this event to serve the community in a practical way. My vision is for the page to continue as an online connection, but further serve to organize face-to-face outreach now that things are opening back up.
ACCOMPANIMENT: Early on we had food drives working with Catholic Charities for specific items they needed, and they have since used our page to announce food availability. Also we've had a couple of people in our group who have made pickups and delivered food to people.
INVITATION: We started a Rosary activity last May where we had people from the parish volunteer to lead a decade of the Rosary every morning online – live through the page – and that was so cool. We had families doing the Rosary with kids bouncing around and everything. It was a really neat way to connect the parishioners, and it was something people started looking forward to.
PRAYER: One of the most powerful things about our page is the hundreds of prayer requests we have shared as a community. We have strengthened each other when we needed support through personal problems, illnesses and deaths.